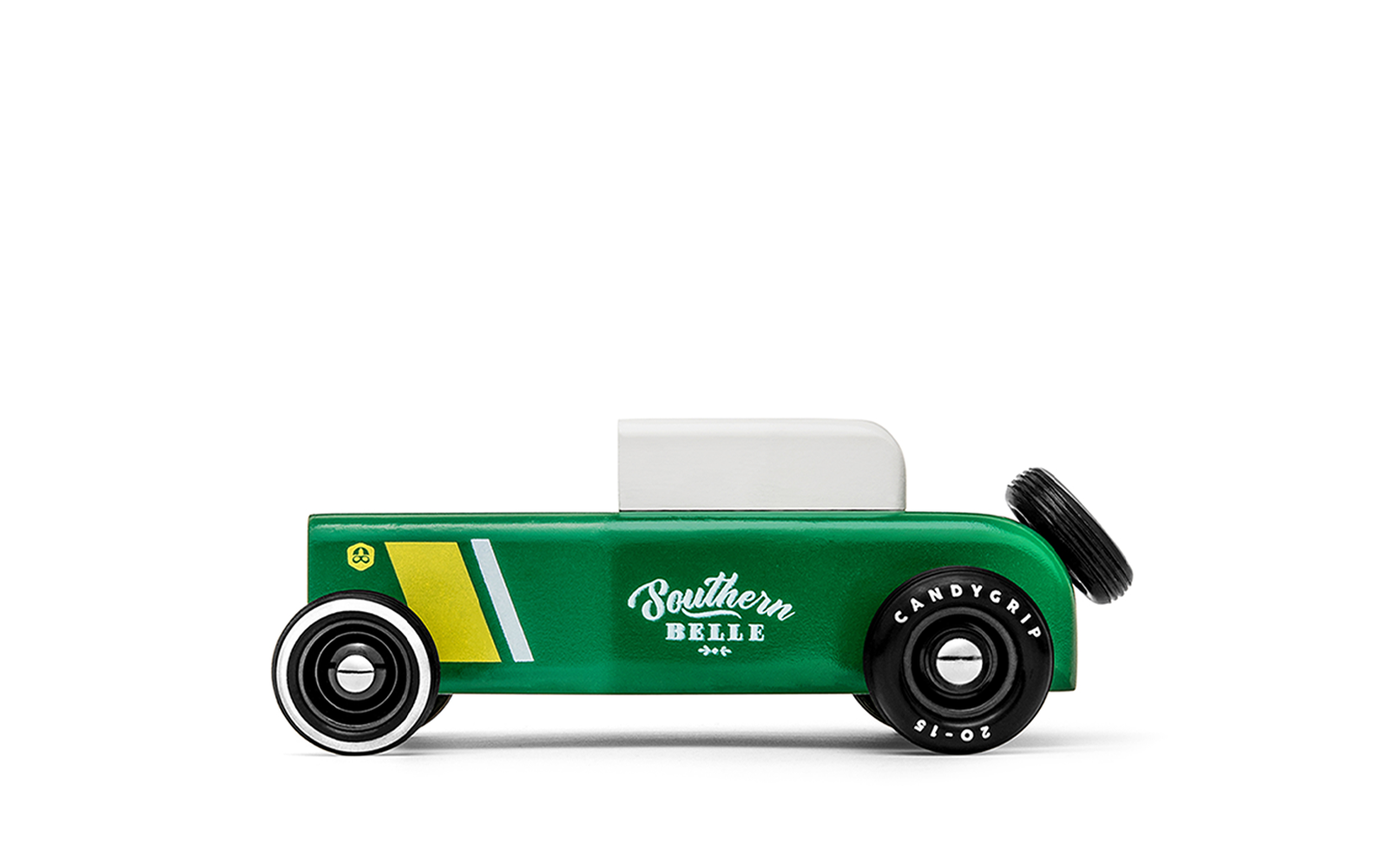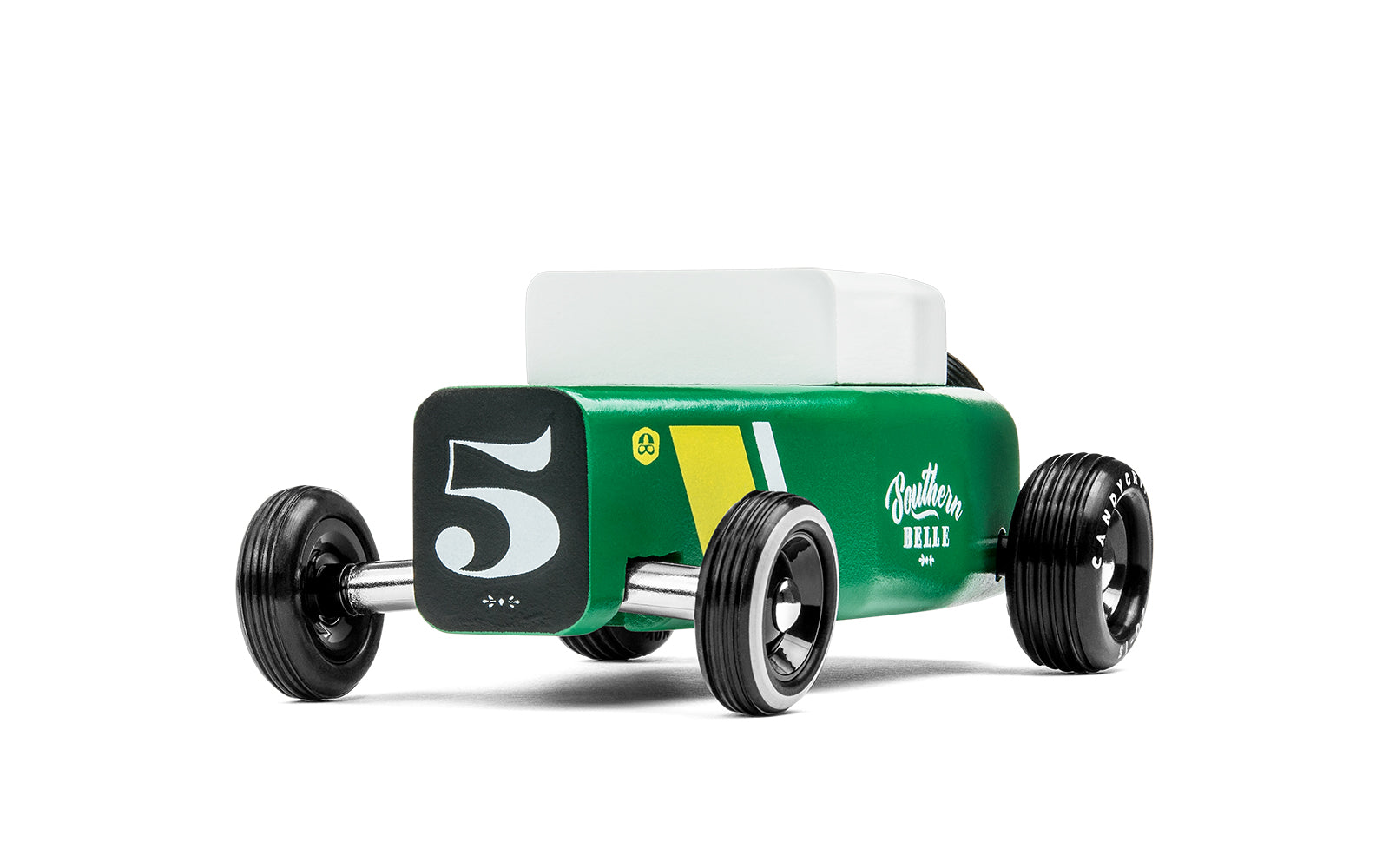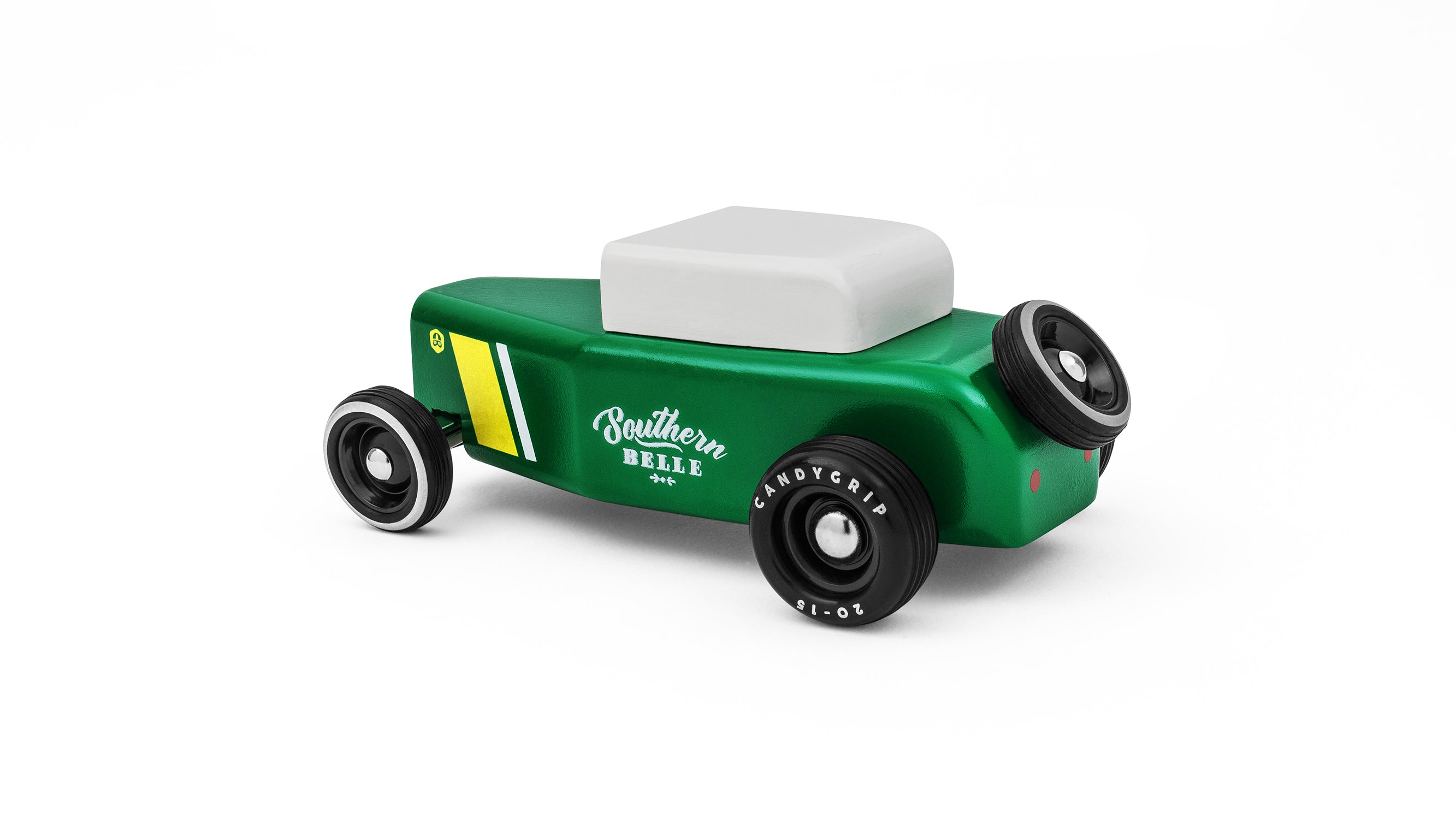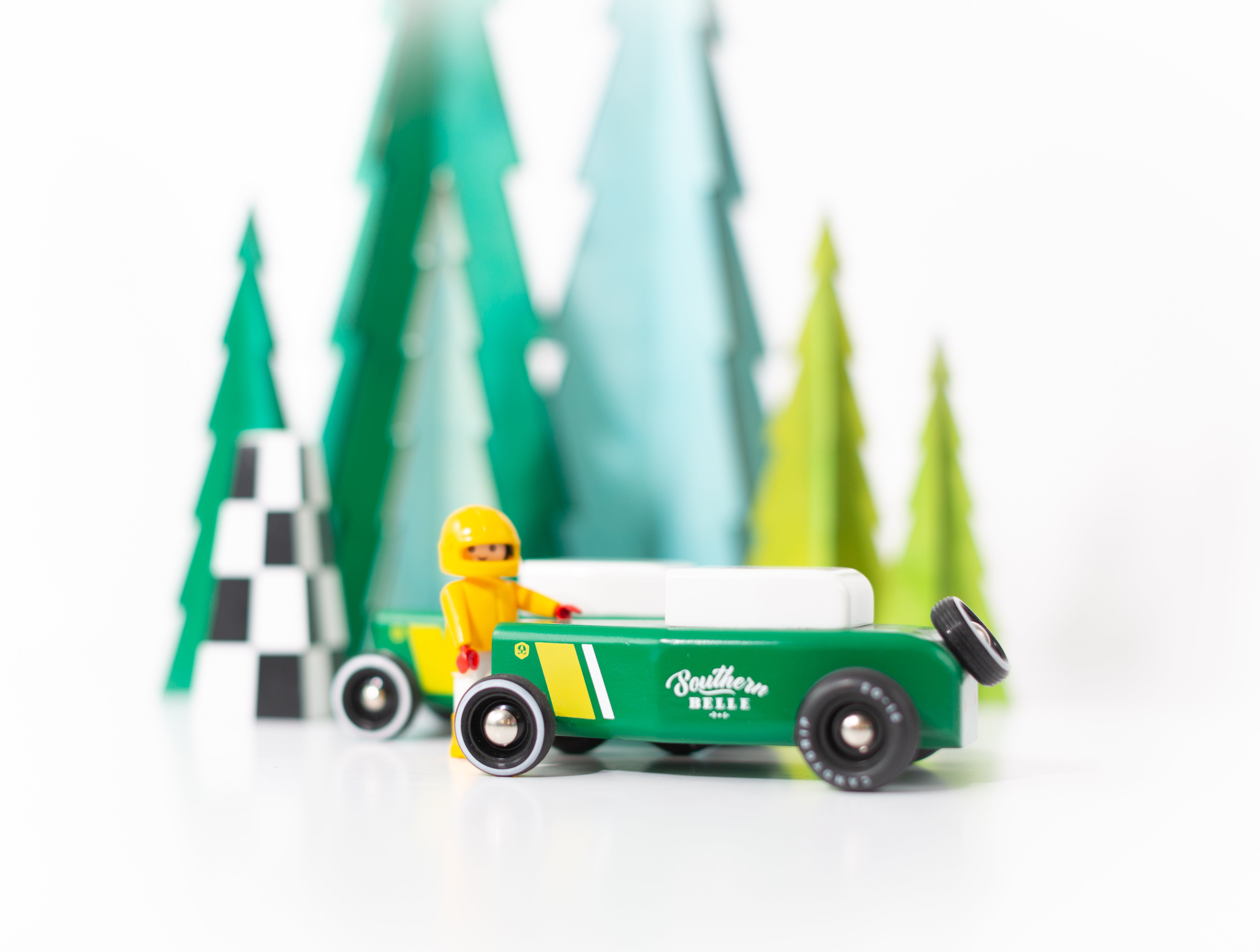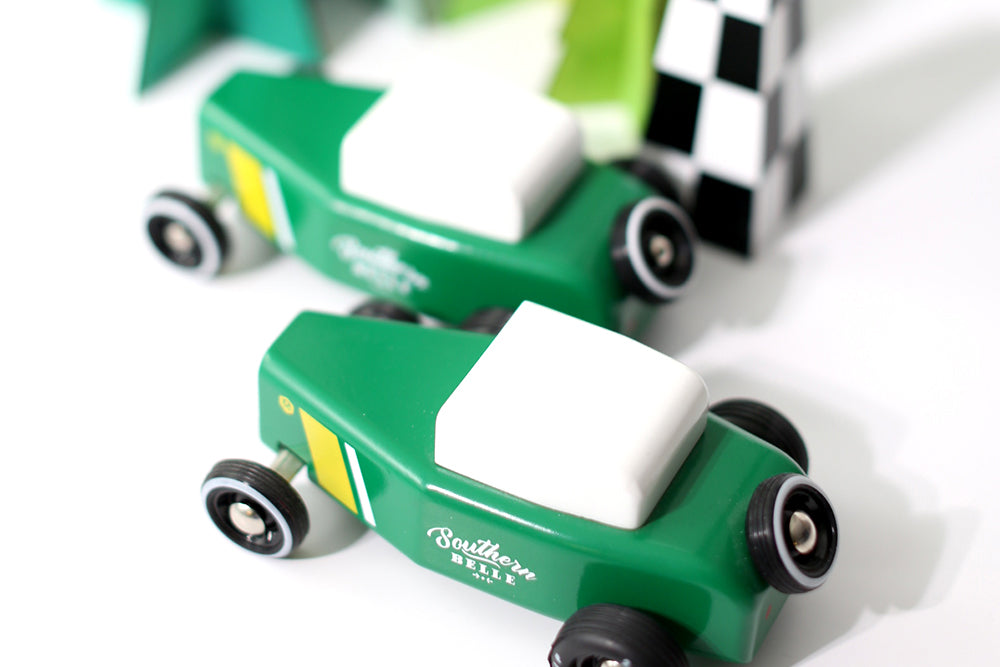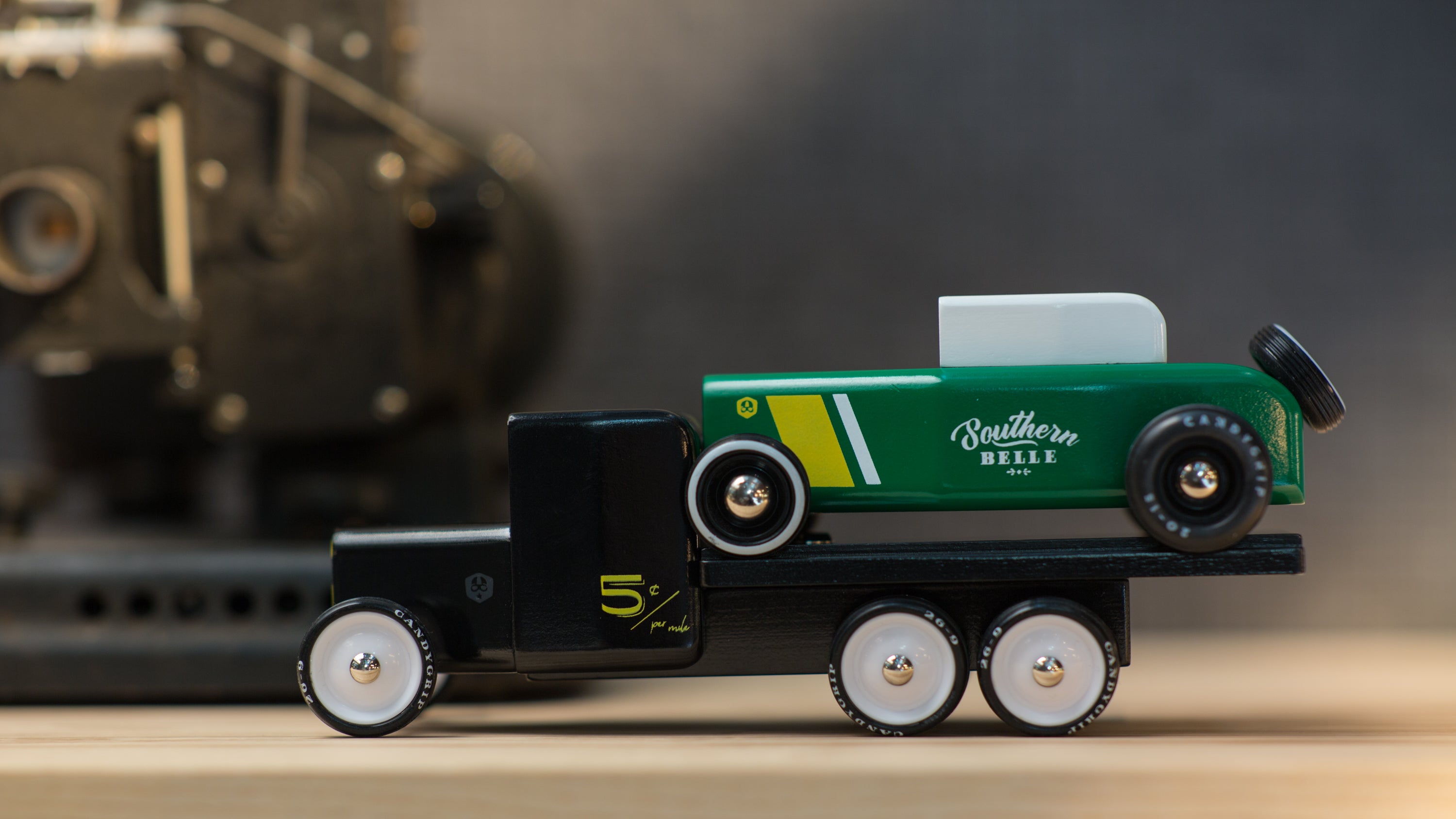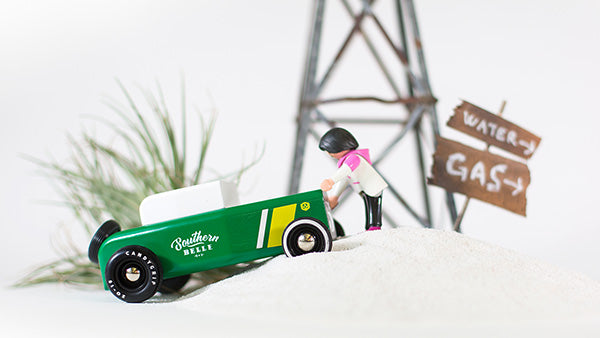 Southern Belle
This an homage to the fierce female race car drivers of the era. Maude Odell, Elinor Blevins, Kay Petre, and many more others. Their racers were sturdy, lifted, clunky and off-roadish and we aimed to capture that look and stance with this toy.  It has a spare tire, a positive (inward) suspension camber and a giant race number on its radiator.
Shipping via USPS or FedEx depending on weight and country.

International fees apply.

See our shipping page for additional information.