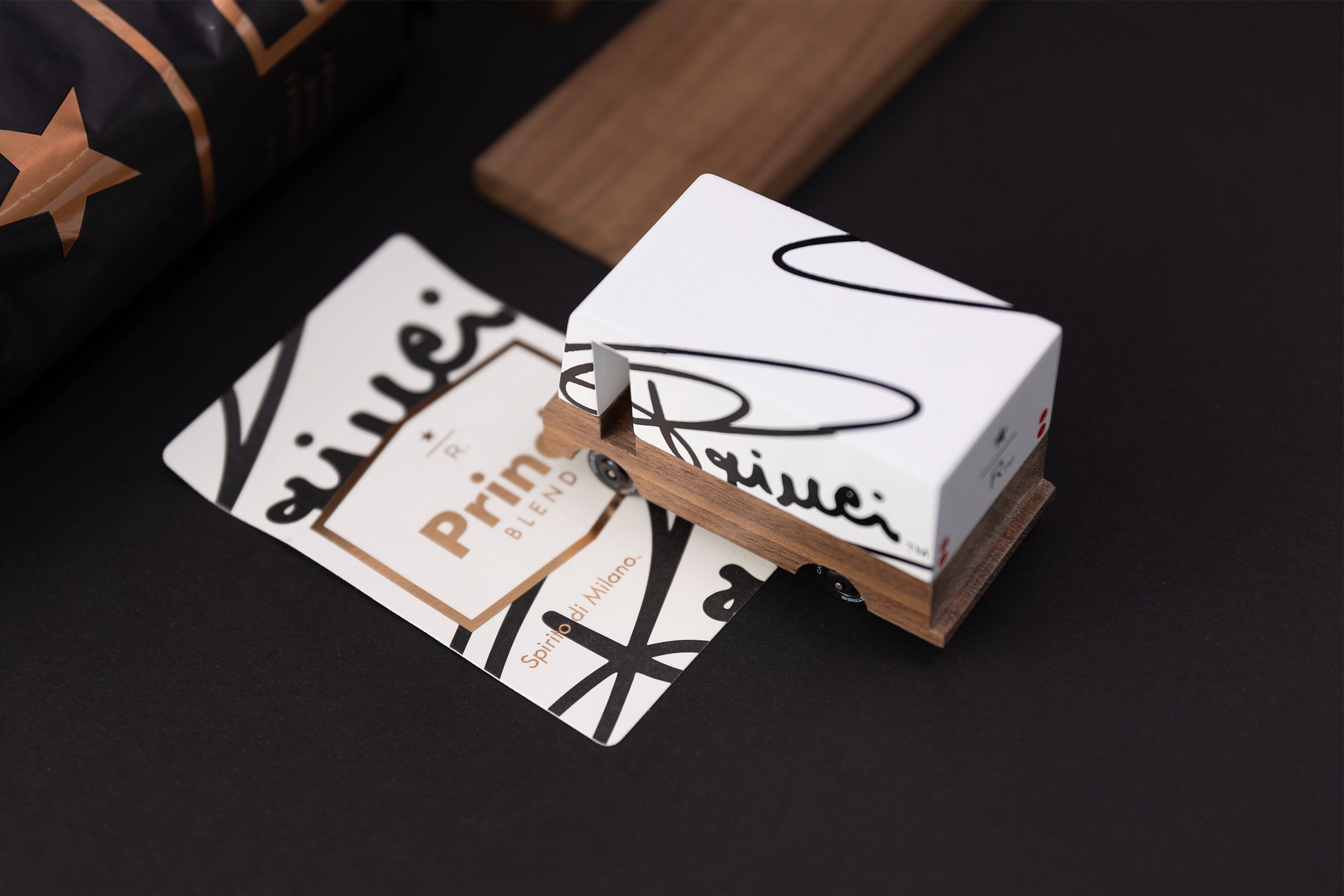 Starbucks Reserve™
Our newest collaboration with Starbucks Reserve™ is our most elegant take on the CANDYCAR® yet. Using solid walnut with a rose-gold cast aluminum base. Five unique designs were developed to play on the heritage of coffee and the three Reserve™ locations.

NYC: 61 9th Ave.
CHI: 646 N Michigan Ave.
SEA: 1124 Pike St.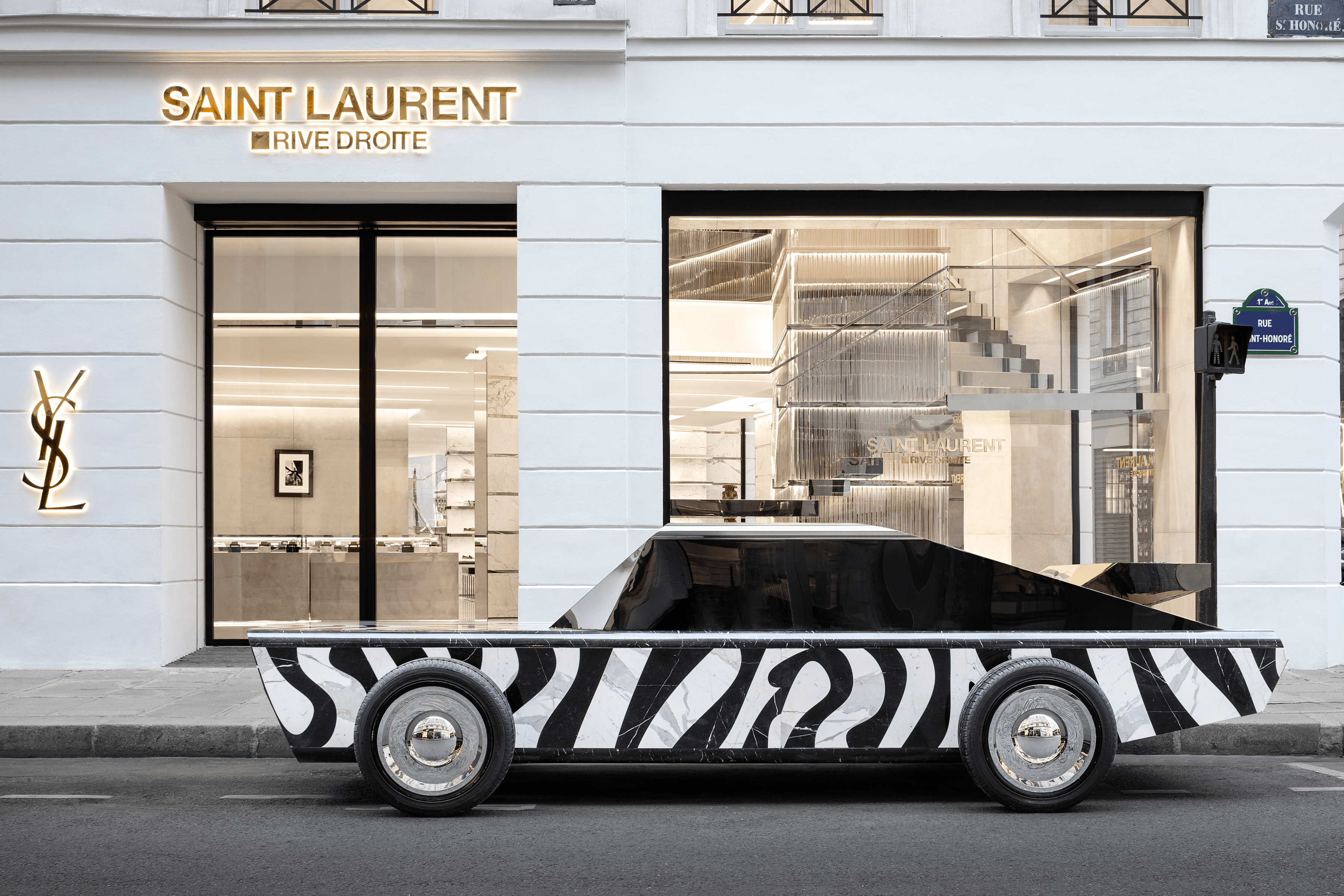 Saint Laurent
Fashion house Saint Laurent approached us to reinvent one of our toys in their signature animal print treatment. The result was a stunning limited edition product, sold exclusively at their Paris flagship store. It was so loved that two full-scale models were constructed of solid marble, and displayed at YSL stores around the world.

Starting out as a solid block of the highest grade beech wood available, this exquisite gift item was produced using a unique wrap process, with each unit being hand cut and polished, and a full 360-degree seamless decal applied.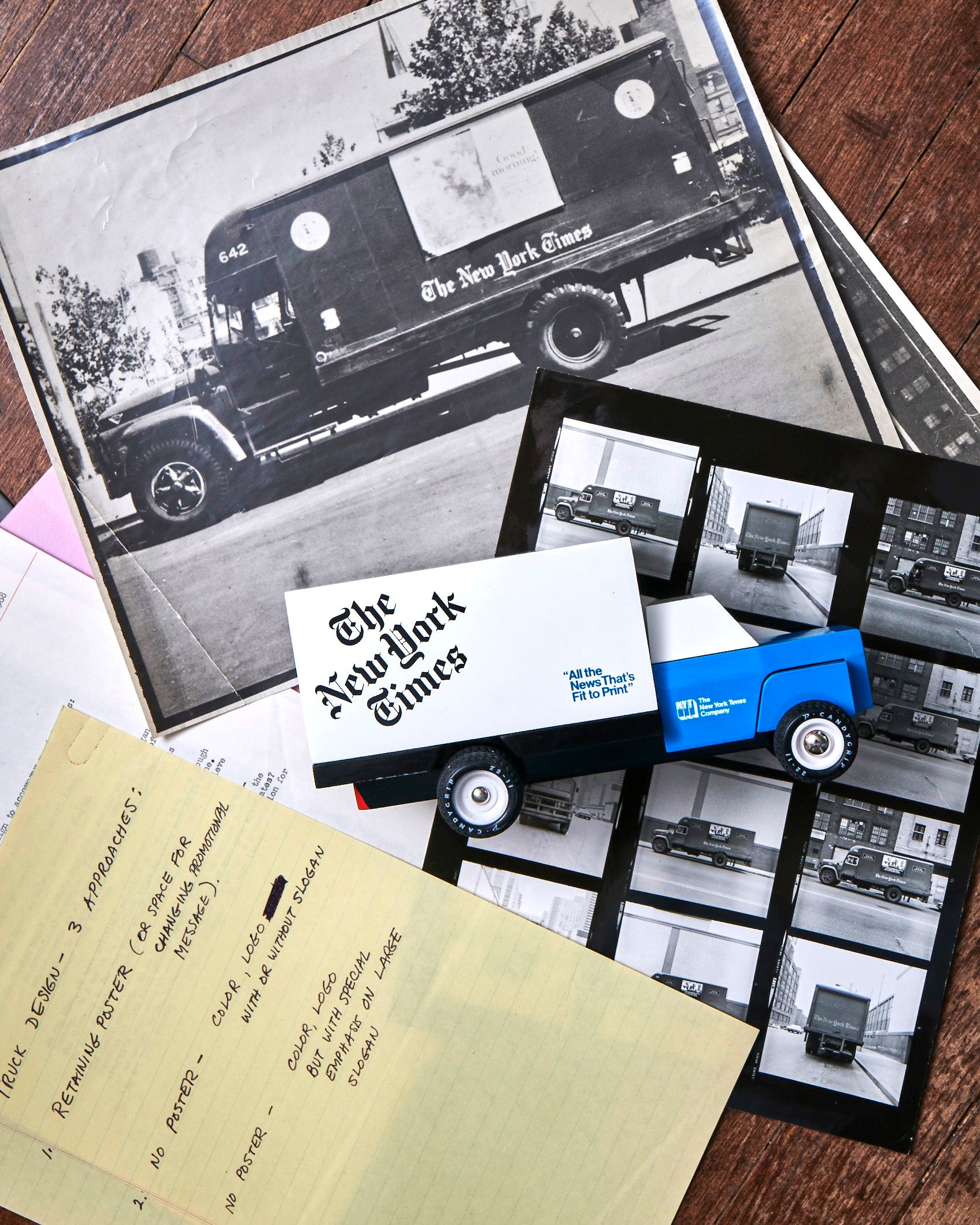 New York Times
When the New York Times Store decided to add an actual wooden toy car for their Holiday season selection, they called upon us to make a newspaper delivery truck toy, branded with their famous logo.

Searching the archives with the NYT team, deciding what makes the soul of the humble delivery truck, and engineering a new wooden toy from scratch on a tight schedule was exhilarating. The result of this thoroughly enjoyable design process with the NYT team is the birth of our first full scale delivery truck; a sturdy, solid wooden toy truck that rivals the best branded toy truck out there.