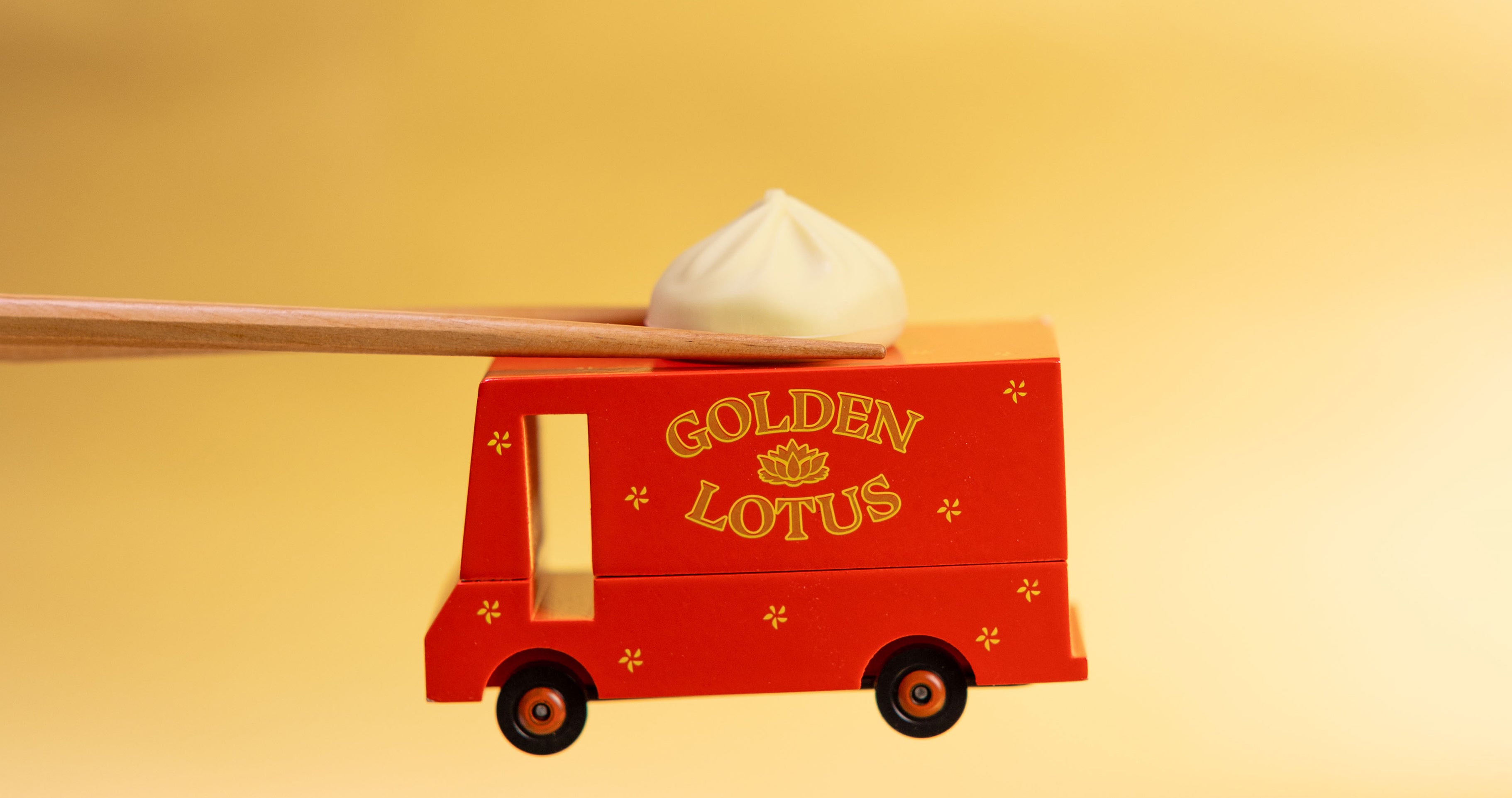 We use only solid beech wood, water based, non toxic paints, a little bit of plastic, metal and real rubber. Our cars comply with the safety requirements of the Consumer Safety Improvement Act of 2008 (ASTM F963), Australian and NZ safety regulations, as well as European toy safety requirement EN71 parts I and II. We regularly test our toys to fully comply with current regulations. Our toys are tested in CPSIA - accredited labs. For more information please contact us directly at littlehelper@candylabtoys.com
We heard even '69 Chargers occasionally broke down during warranty, but in our case it will be easier to fix. Send us back the defective vehicle within 30 days of purchase, and we'll replace it with a new one off the assembly line.

Sure looks Glossy. Will it chip?

With everyday play it will scuff, dent or scratch, and that is how we prefer them honestly. It means it's fulfilling its purpose as a toy and it makes us happy. Alternately, if you will keep it on a shelf and just dust it off from time to time, it will stay glossy for ever and ever.
Is it ok to chew on the cars?

While non-toxic, it is not okay to let little ones chew, lick, gnaw or otherwise try to consume the toys. Please keep them out of their mouths at all times. They are 3+ rated after all.
Any carwash will do. Kidding, don't do that. Just wipe them with a damp cloth—a few drops of soapy water is fine too.
How does the 'First Time Order Discount' work?

First off... Welcome to Candylab! As a new customer you are gifted 15% off your first order. Please keep in mind the discount is not applicable on sale items, as well as our already discounted sets. To receive the 15% off discount code, please subscribe to our mailing list using your email. Once you receive your code, make sure to use it at checkout! Happy Shopping!
My kids play rough. Will these break?

Depends on how good they are with woodworking tools. But barehanded, there isn't much they can do aside from taking the rubber tires off. If something does break or comes loose, let us know immediately so we can send a replacement. Email littlehelper@candylabtoys.com for fast response.
Does Candylab price match when a new sale is launched?

Unfortunately, no. We cannot accommodate any price matching within our site when we launch a sale. The price that the product was purchased at is the price we will acknowledge.
Can I combine multiple discounts at checkout?

Sorry! We love our Candylab customers, but we do not allow discounts to be combined at checkout.
Afterpay is a service that allows us to offer our customers the ability to make purchases now and pay for them in four equal payments made every 2 weeks without any interest.
Afterpay is only available to customers with a US billing address. Customers with international billing addresses will not be able to create an Afterpay account.

Is Afterpay Available for Wholesalers?

Sorry Wholesalers! We will not be offering Afterpay to any of our Wholesale customers.
How does the Afterpay payment schedule work?

All Afterpay customers are required to make their first payment at the time of purchase. The remaining three payments are deducted automatically every 2 weeks in equal installments from your selected payment method. If you would like to make additional unscheduled payments before they are due, you may log in to Afterpay to make your payments early. Afterpay will then adjust the amount owed accordingly. You can log in to your Afterpay account anytime to view your payment schedule or make a payment before the next due date.
How do I return or exchange an item using Afterpay?

Afterpay returns follow our standard return process. Please reach out to littlehelper@candylabtoys.com and provide us with your order number along and an image of the item you would like to return. Please note, refunds for Afterpay will be refunded from Candylab Toys to Afterpay. We cannot provide an exchange or cash refund. As soon as the refund is processed it will drop into your Afterpay online account. Have more questions about Afterpay returns? Go to help.afterpay.com.