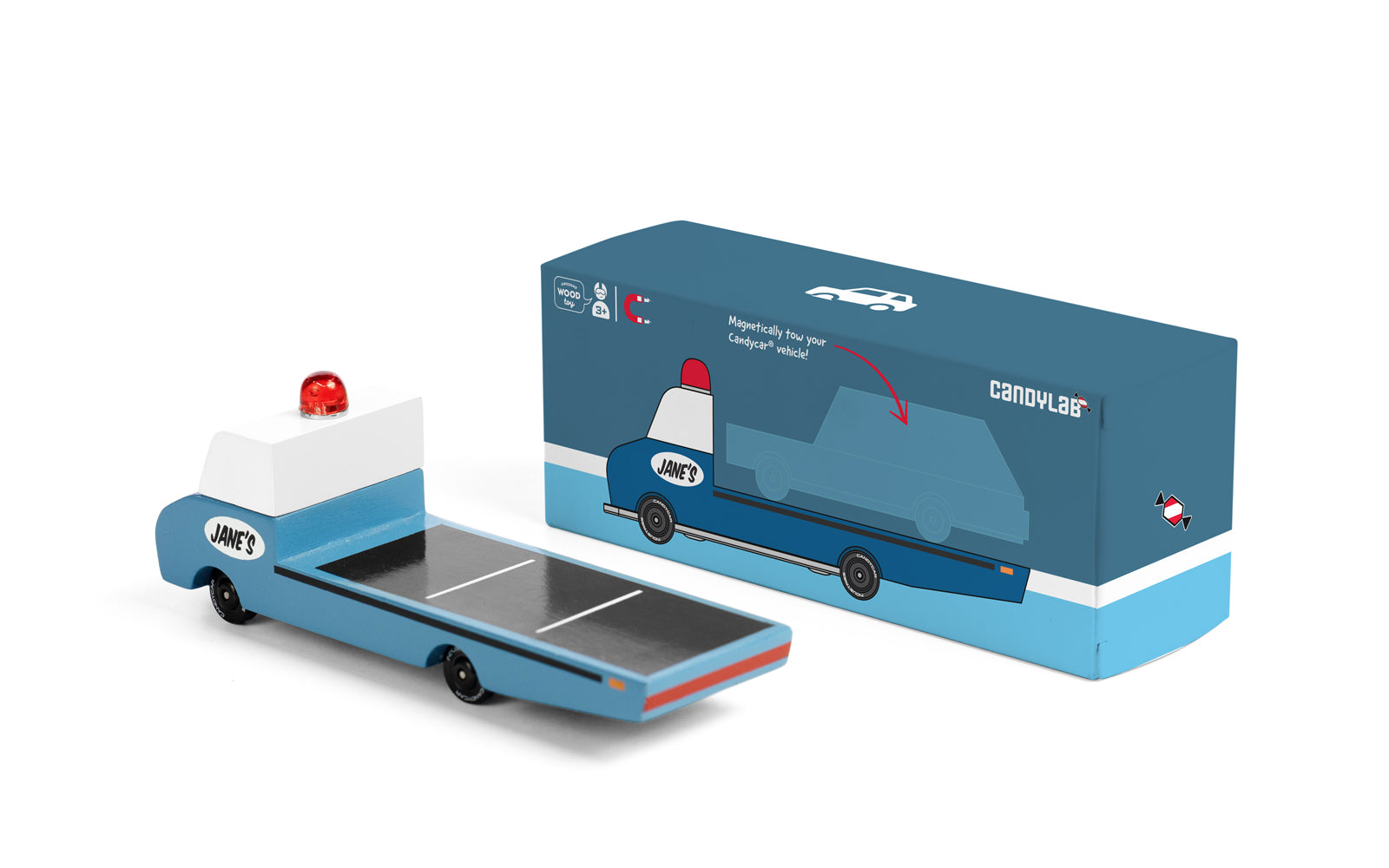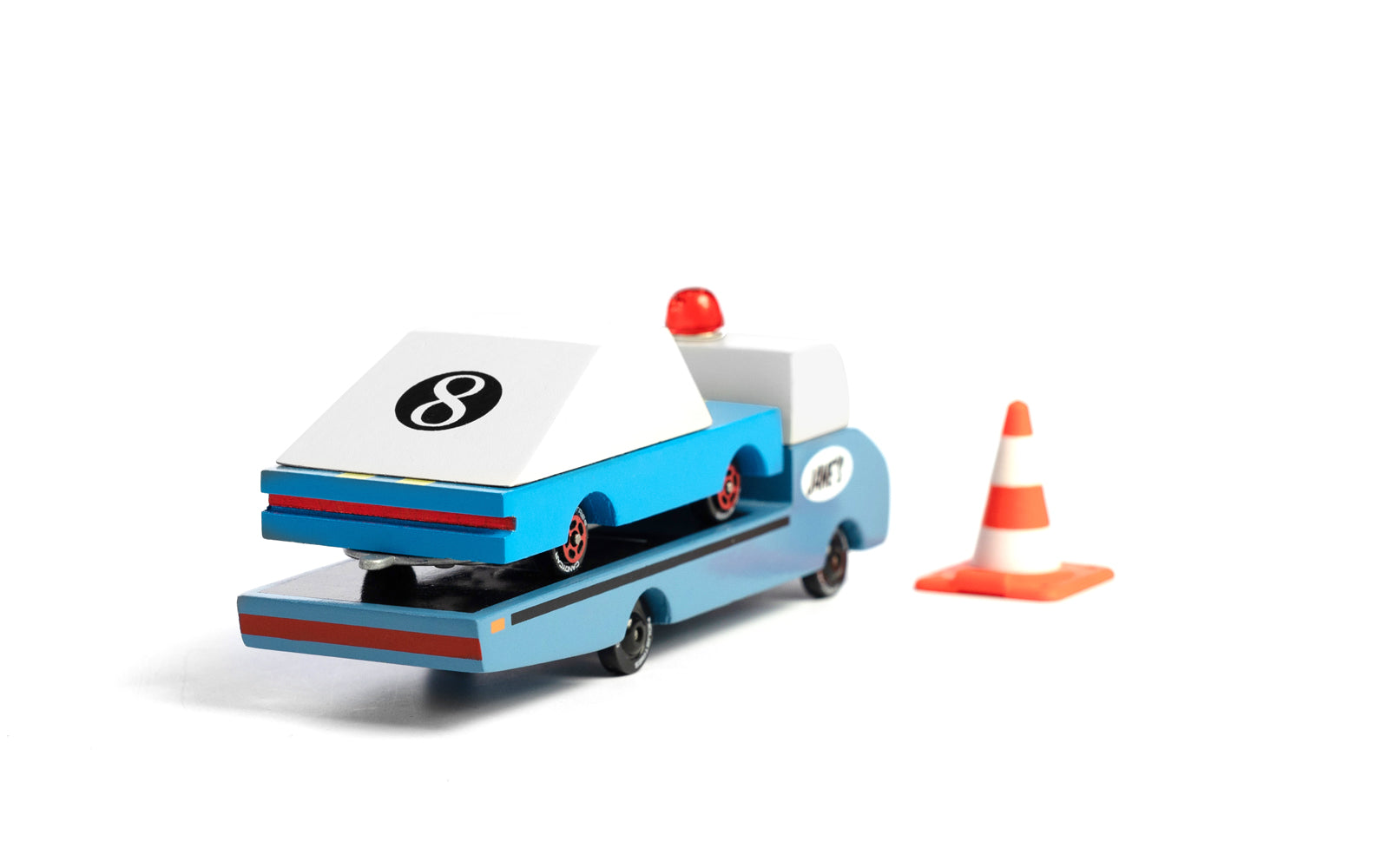 Jane's Tow Truck
No matter the location or situation, Jane's Tow Truck is here to get your cars to wherever they need to be. With a large magnetic truck bed and eye-catching roof light, this truck is the perfect addition to any collection. You don't need to give an arm and a leg to find quality car transport - only a tow!
Keywords: truck, tow, janes tow, jane, tow truck, blue truck
Solid Beech Wood, water-based paint and clear urethane coat.  ABS plastic rims, with plastic tires. Safety tested according to US CPSIA and European, Australian and New Zealand regulations. Not for children under 3 years of age. 
Shipping via USPS or FedEx depending on weight and country.

International fees apply.

See our shipping page for additional information.
Dimensions: 5.2" L x 1.6" W x 1.8" H (13.2cm L x 4.1cm W x 4.6cm H)

Weight: 3.5oz / 99.2g

Packaging: 5.6" L x 1.7" W x 2.2" H (14cm L x 4.3cm W x 5.6cm H)