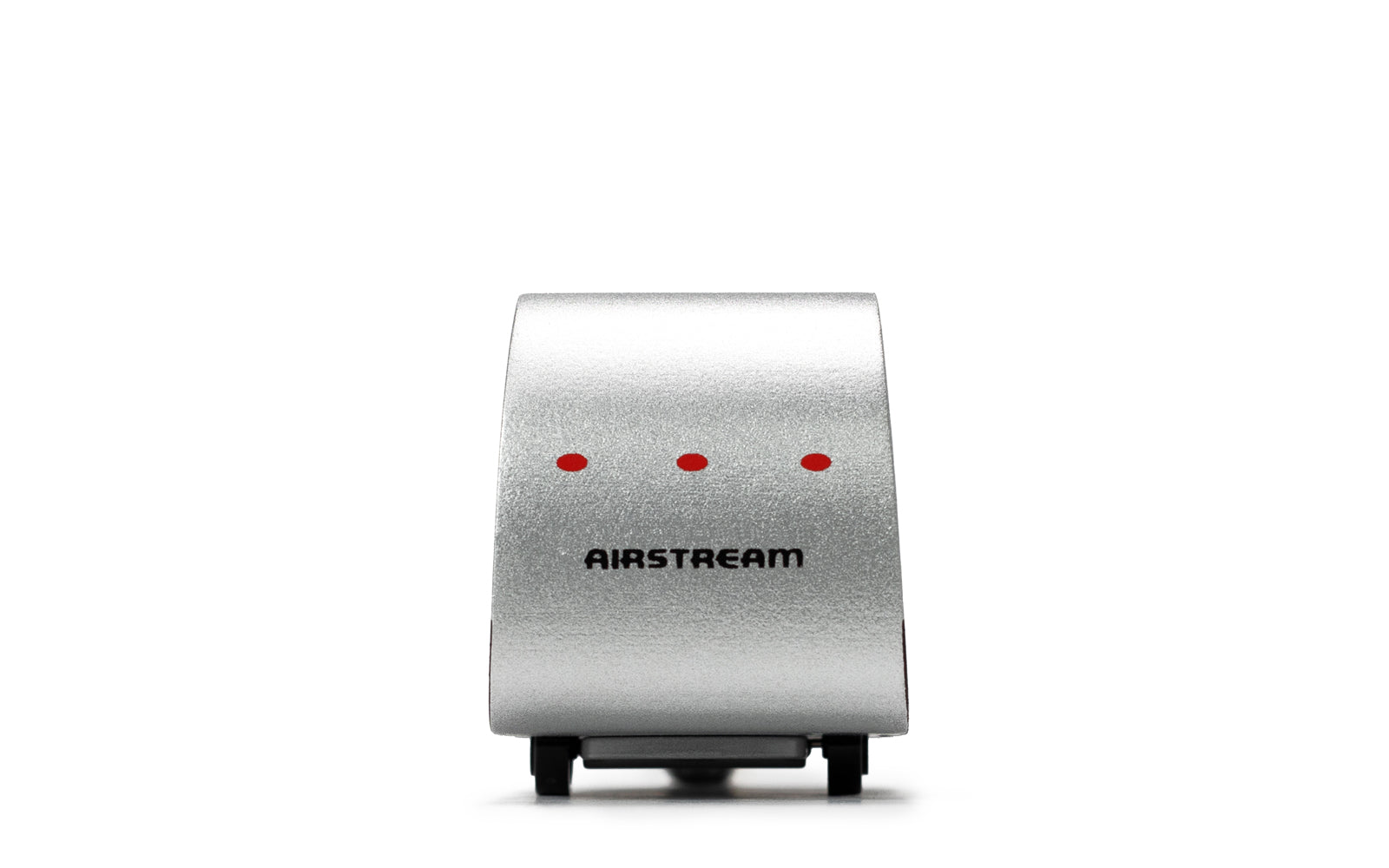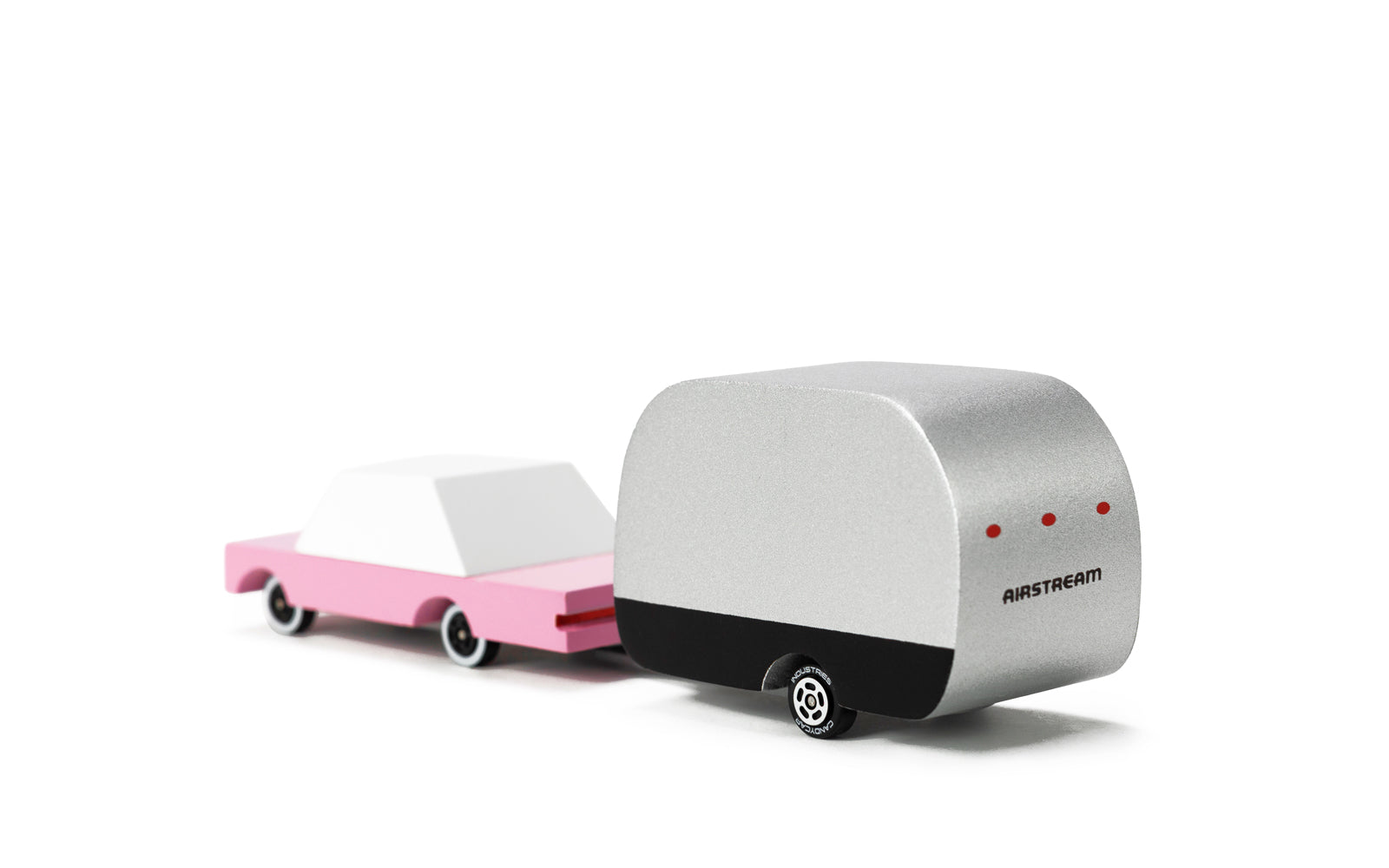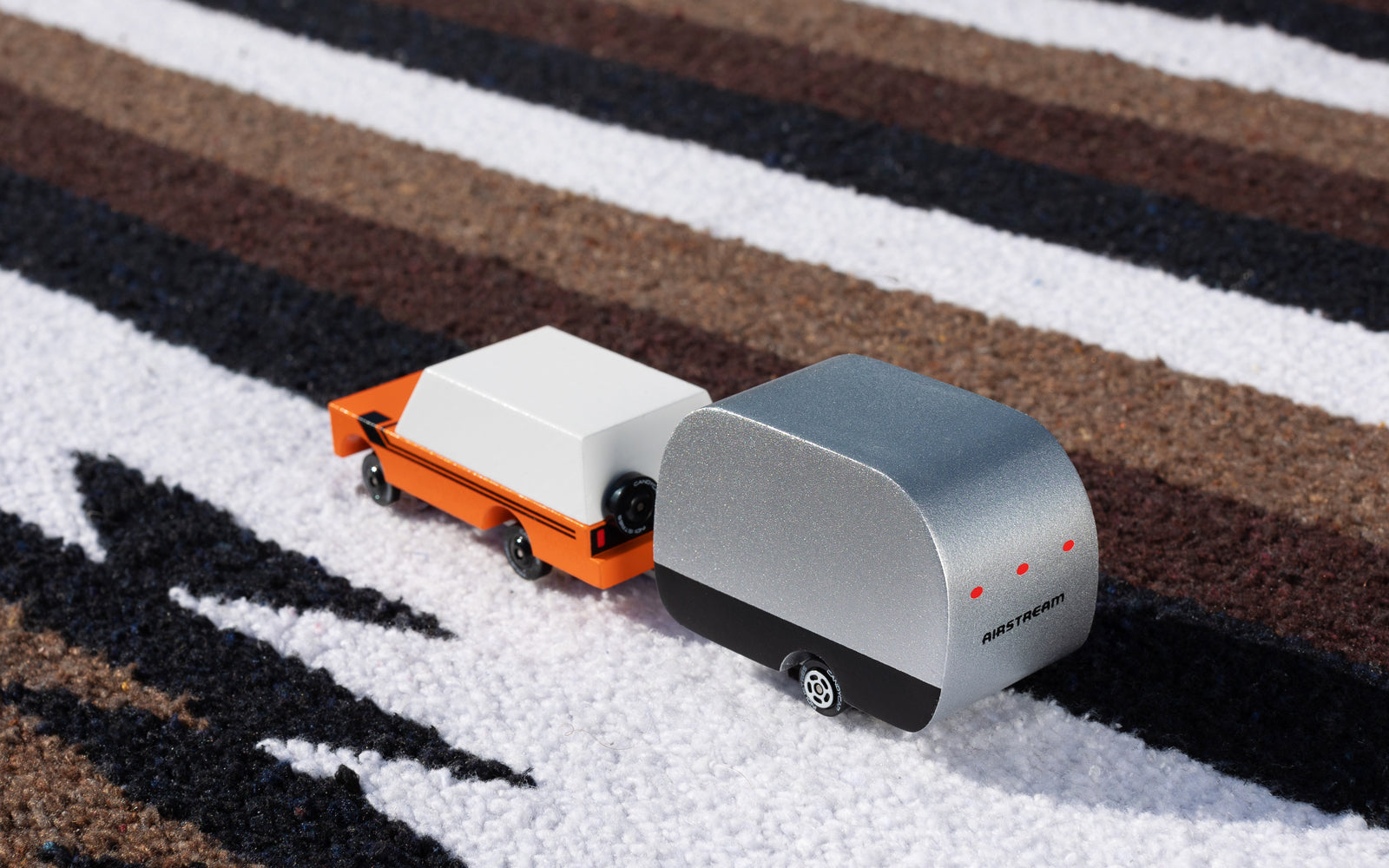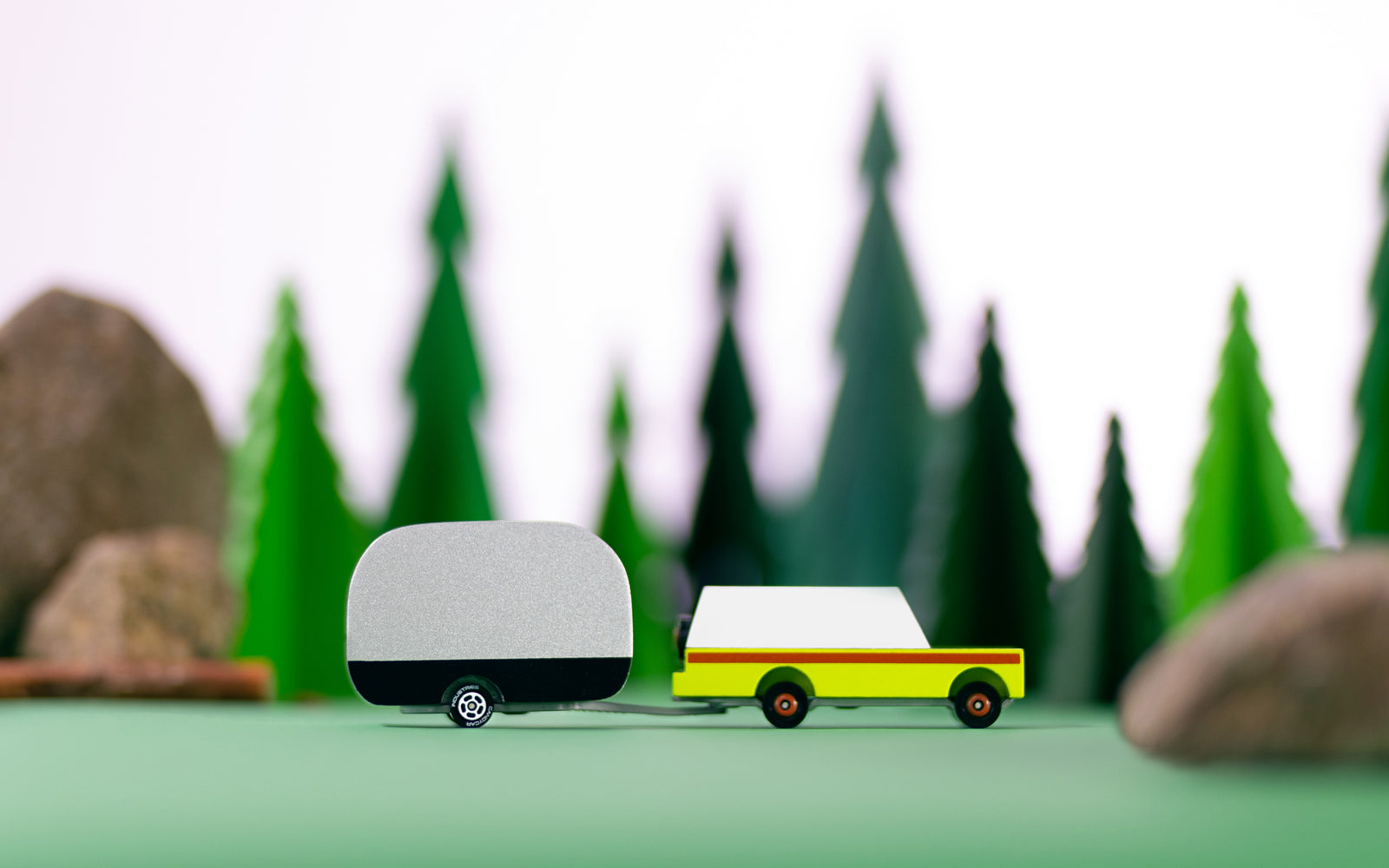 Airstream® Camper
With an instantly recognizable shape and timeless aluminum exterior, the Airstream® is an absolute icon of American road culture. That's exactly why we paired up with Airstream® to package their adventurous spirit into an adorable CANDYCAR® Camper!
 C
ompatible with all CANDYCAR® vehicles in the Camper Friendly collection. 
Solid Beechwood, with aater-based paints and clear urethane coat. Safety tested according to US CPSIA and European, Australian, and New Zealand regulations. Not for children under 3 years of age. Some items may contain embedded magnets.
Fusce dapibus, tellus ac cursus commodo, tortor mauris condimentum nibh, ut fermentum massa justo sit amet risus. Maecenas faucibus mollis interdum.
Dimensions: 4" L x 1.5" W x 1.75" H (10.2cm L x 3.8cm W x 4.5cm H)

Weight: 5oz / 141g

Packaging: 4.3" L x 2.1" W x 2.1" H (10.9cm L x 5.3cm W x 5.3cm H)