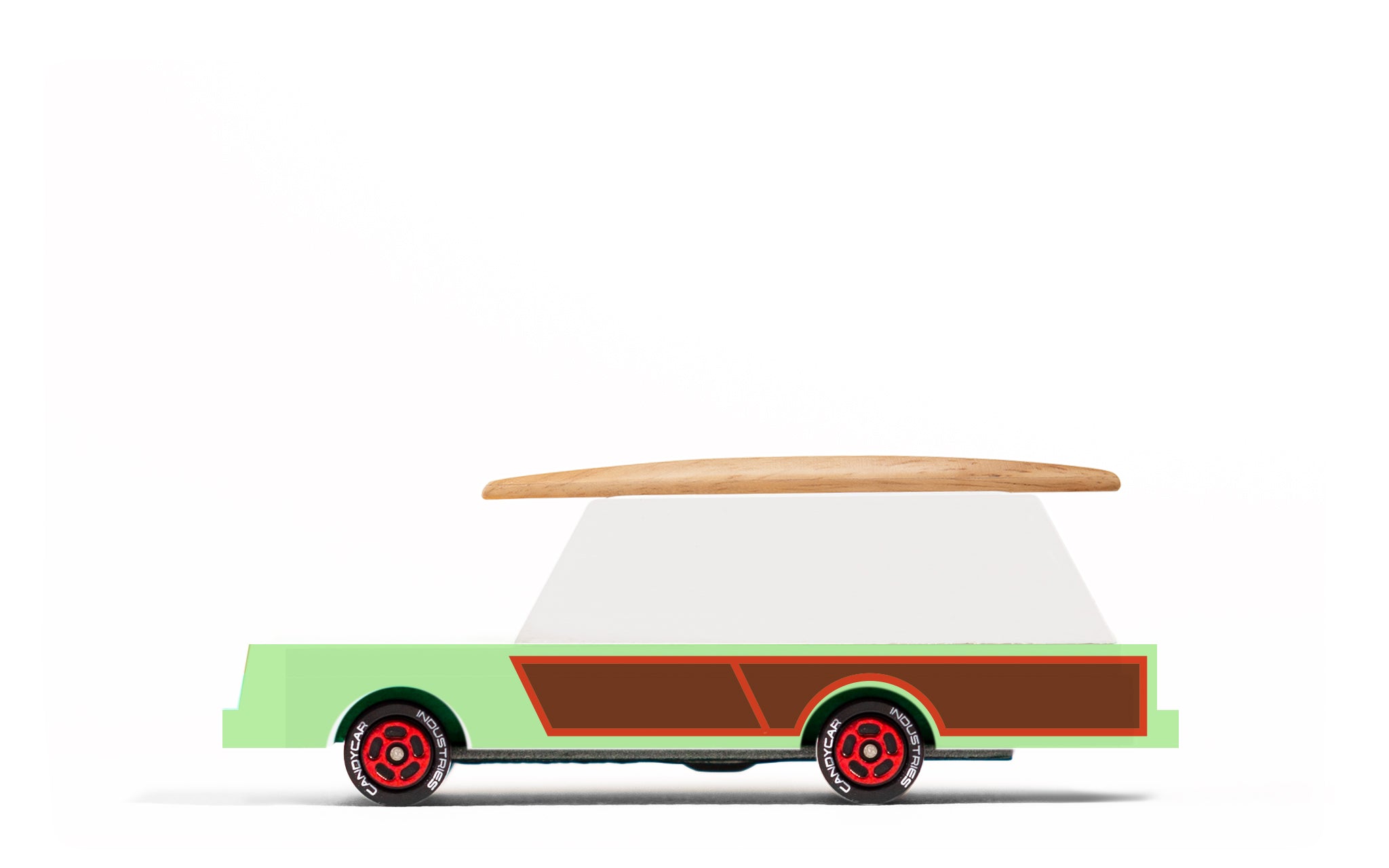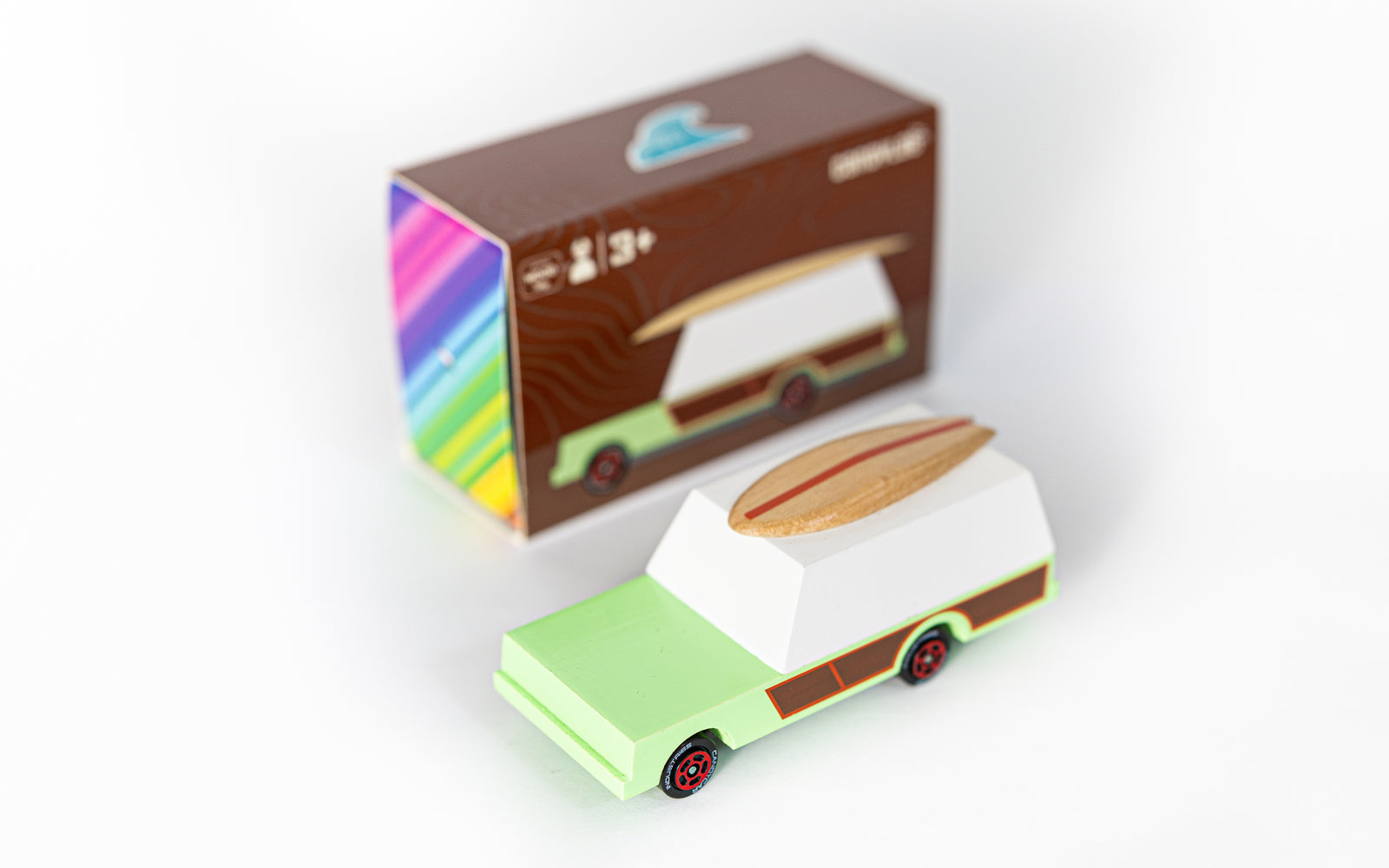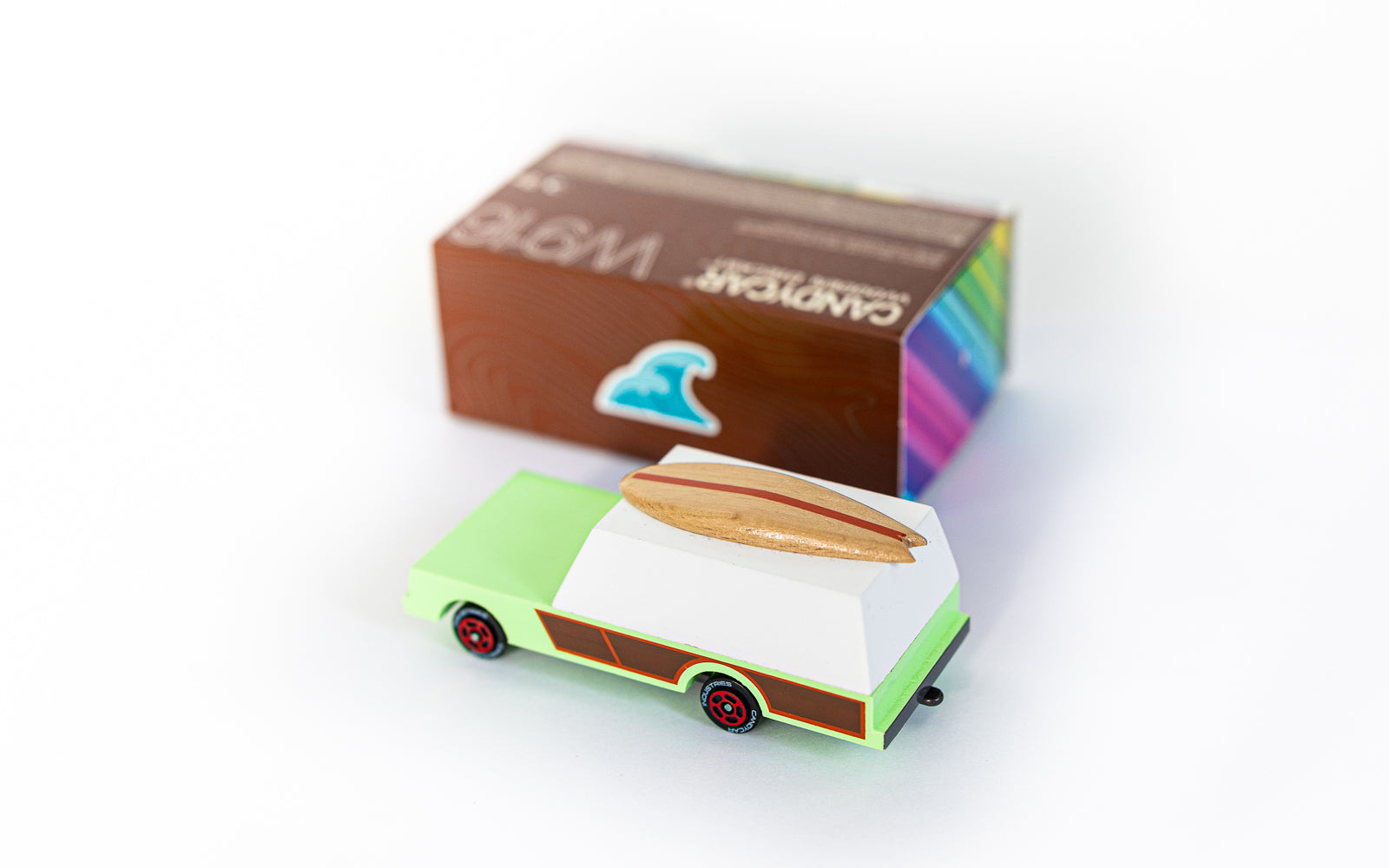 Surf Wagon
Swell times are guaranteed with the Surf Wagon. An attached wooden surf board and tow hitch for our CANDYCAR® Campers make for a radical combo.
**Shipping the week of October 2nd, 2023**
Solid Beech Wood, water-based paint and clear urethane coat.  ABS plastic rims, with plastic tires. Safety tested according to US CPSIA and European, Australian and New Zealand regulations. Not for children under 3 years of age. 
Shipping via USPS or FedEx depending on weight and country.

International fees apply.

See our shipping page for additional information.
Dimensions: 3.5" L x 1.6" W x 1.2" H (8.9cm L x 4cm W x 3.1cm H

Weight: 3oz / 85g

Packaging: 3.65" L x 1.7" W x 1.7" H (9.27cm L x 4.32cm W x 4.32cm H)