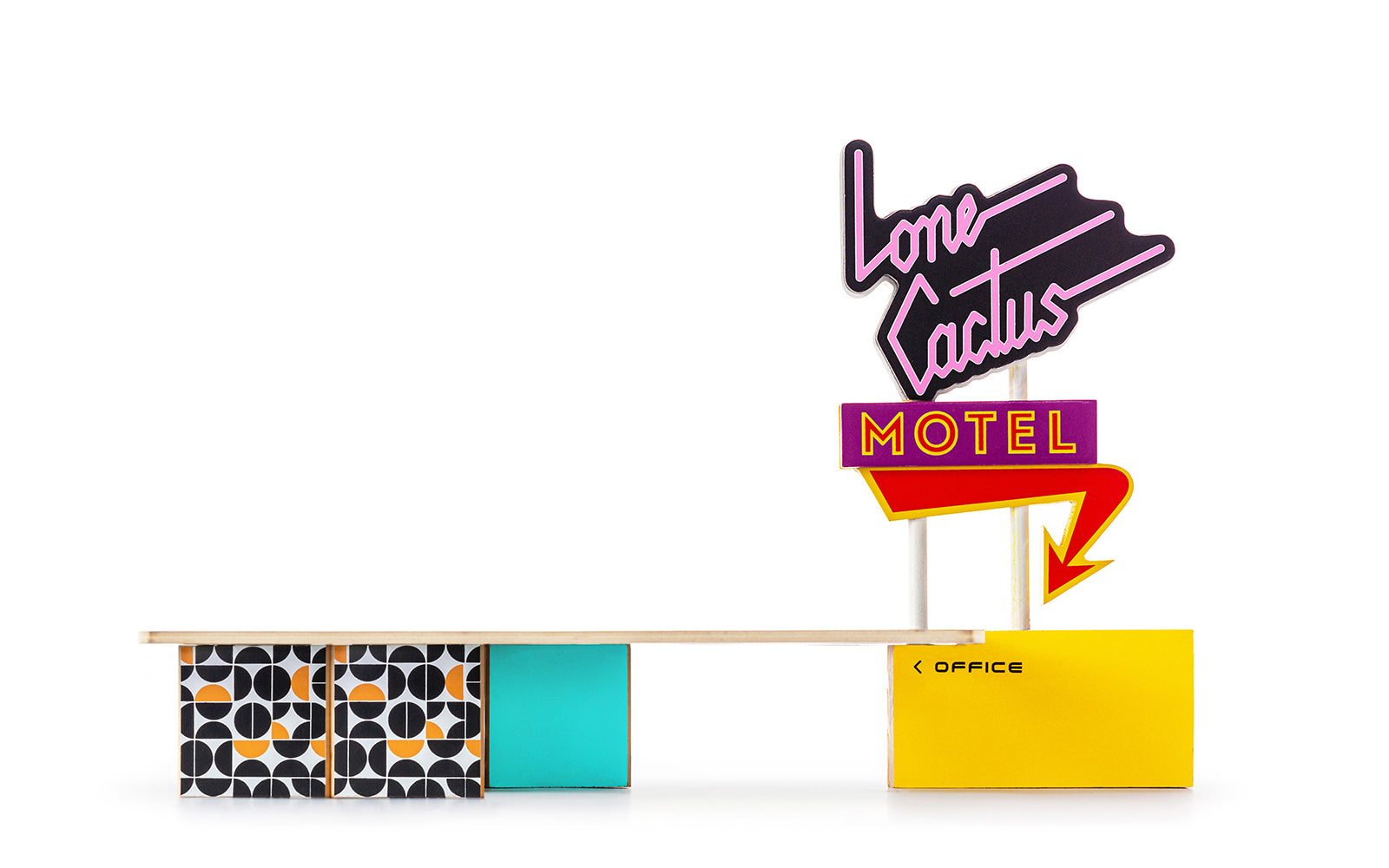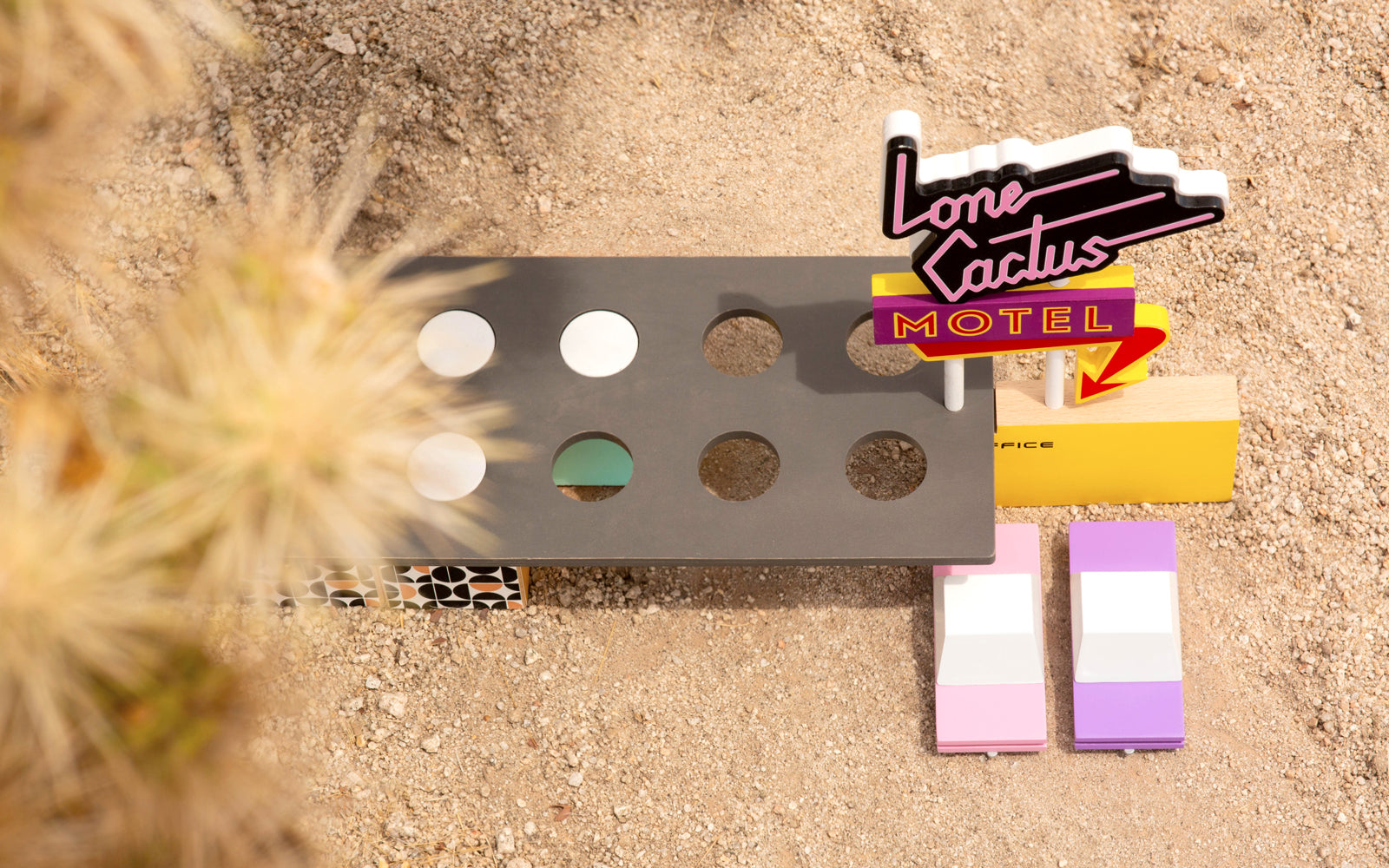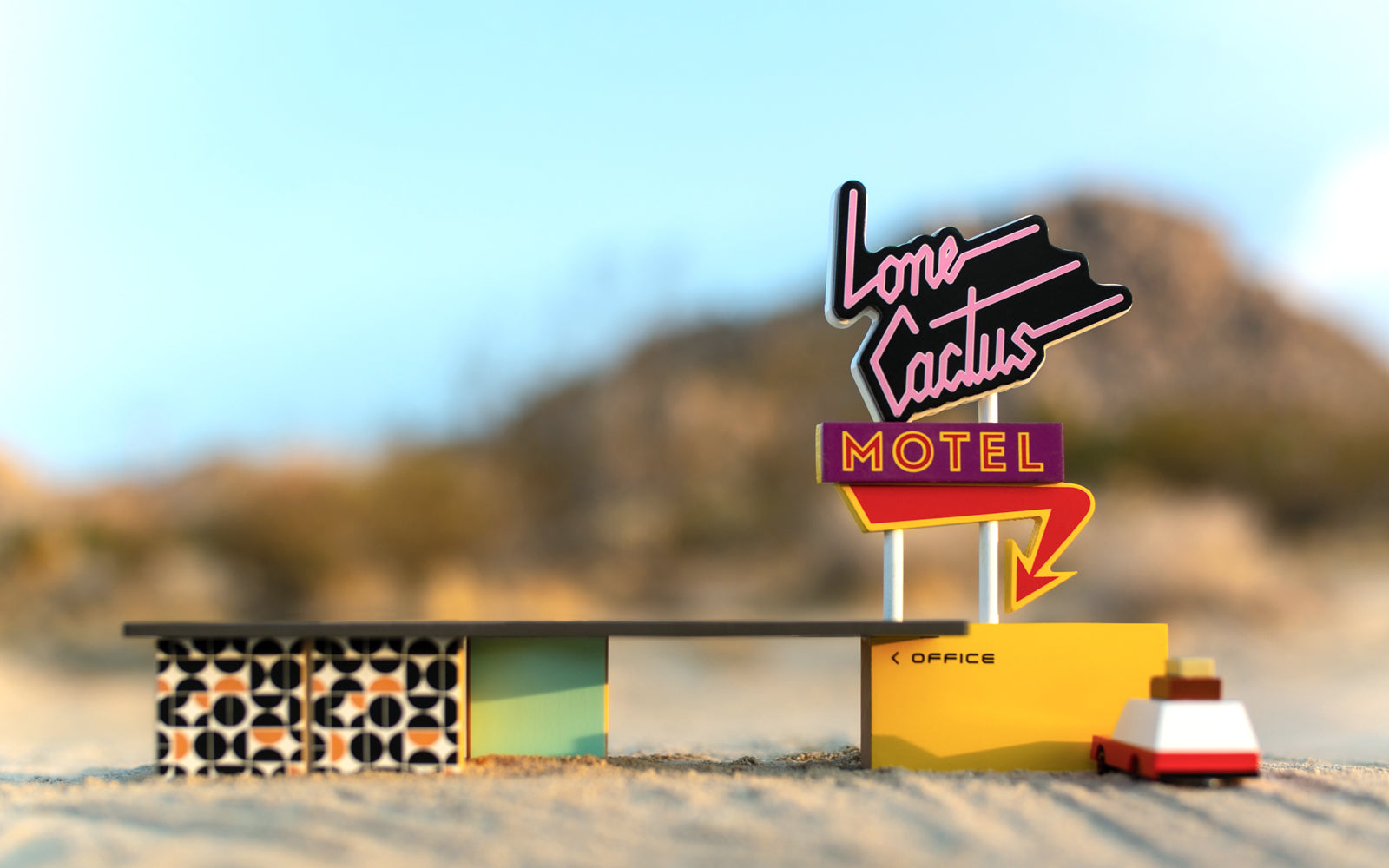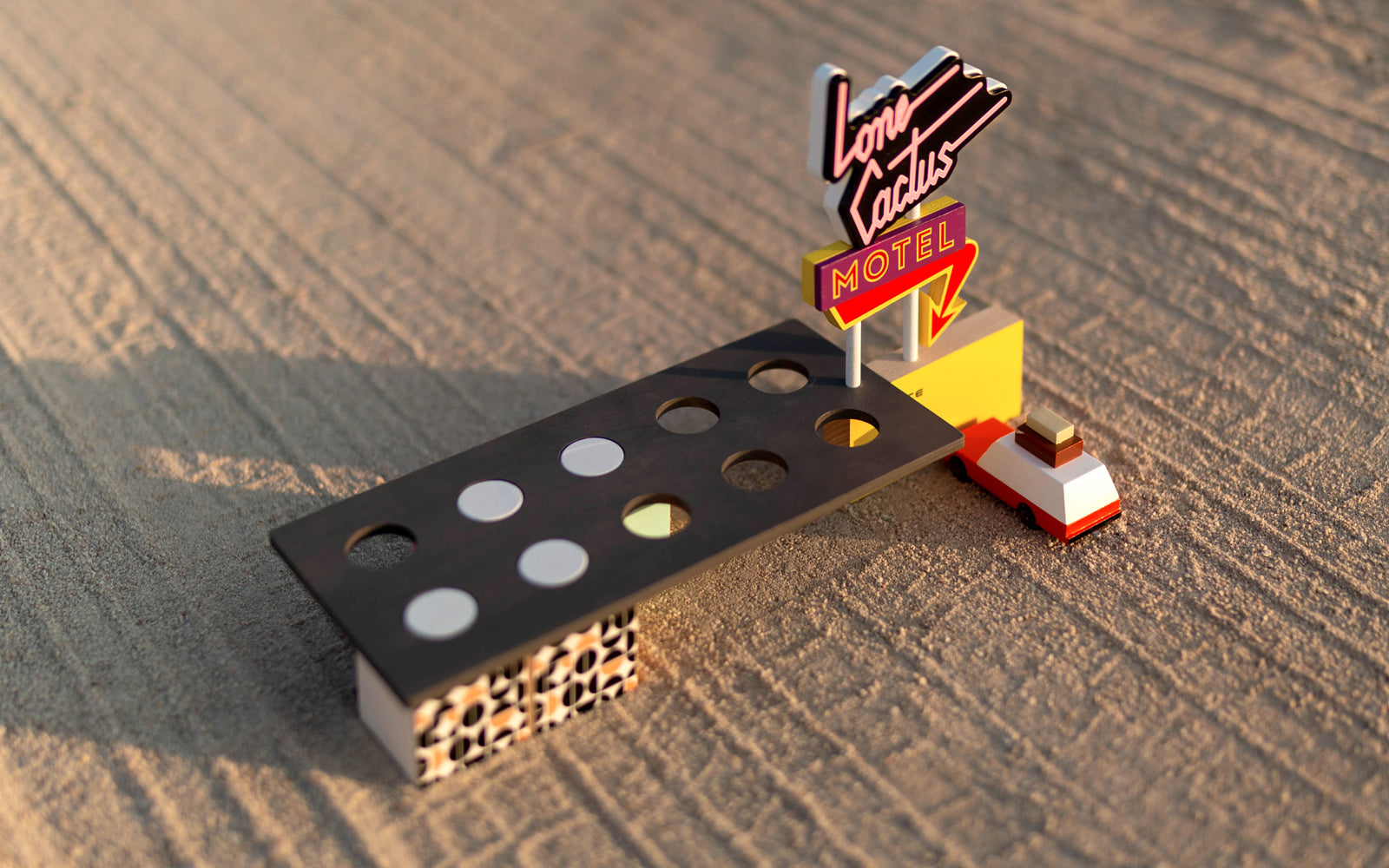 Lone Cactus Motel
Remember "what happens at the Lone Cactus Motel - stays at the Lone Cactus Motel". Introducing our new CANDYCAR compatible set. Decked out in mid-century patterns, free wifi, and fresh coffee - you might not want to leave after you check-in.

Scaled to work with our CANDYCAR® line. A step-by-step manual is also included to help with setup. *Does not include cars. Tools are required. Assembly time is roughly 5 - 10 minutes.

Solid Beech Wood, water-based paint and clear urethane coat.  ABS plastic rims, with plastic tires. Safety tested according to US CPSIA and European, Australian and New Zealand regulations. Not for children under 3 years of age. 
Shipping via USPS or FedEx depending on weight and country.

International fees apply.

See our shipping page for additional information.
Dimensions: 22" x 10.75" x 2.75" (23cm x 11cm x 12cm)

Weight: 1.8 lbs

Packaging: 22" x 10.75" x 2.75" (23cm x 11cm x 7cm)