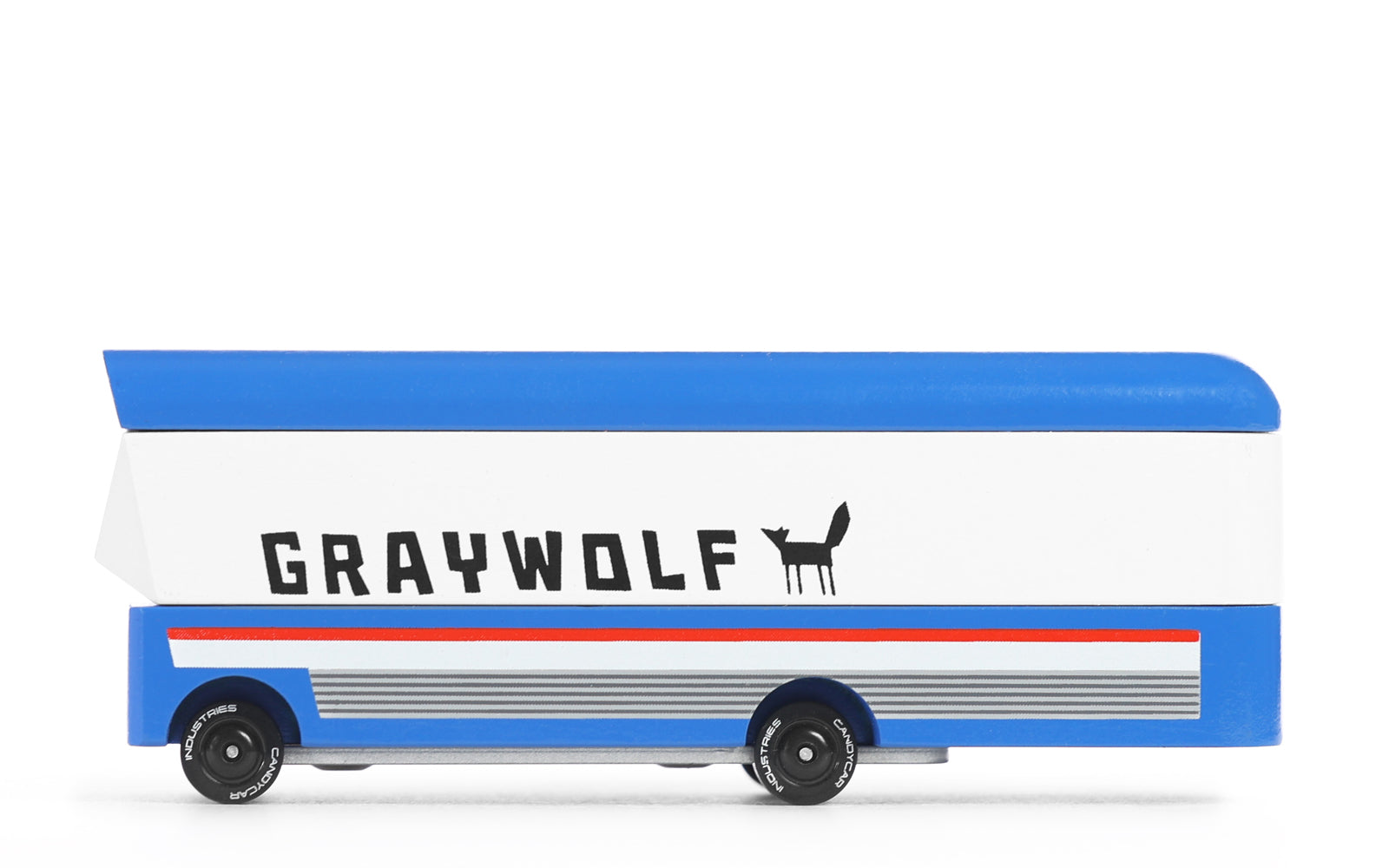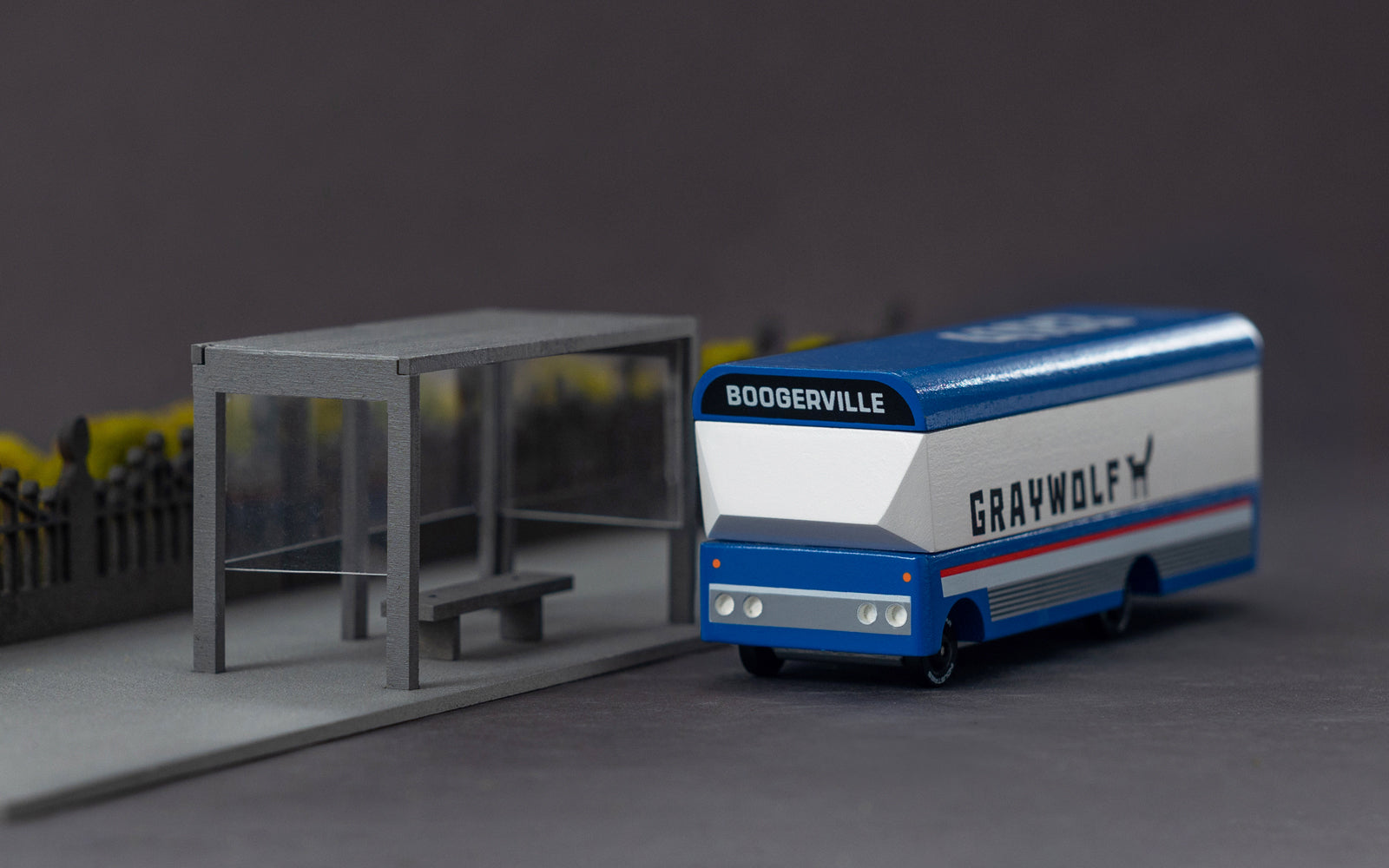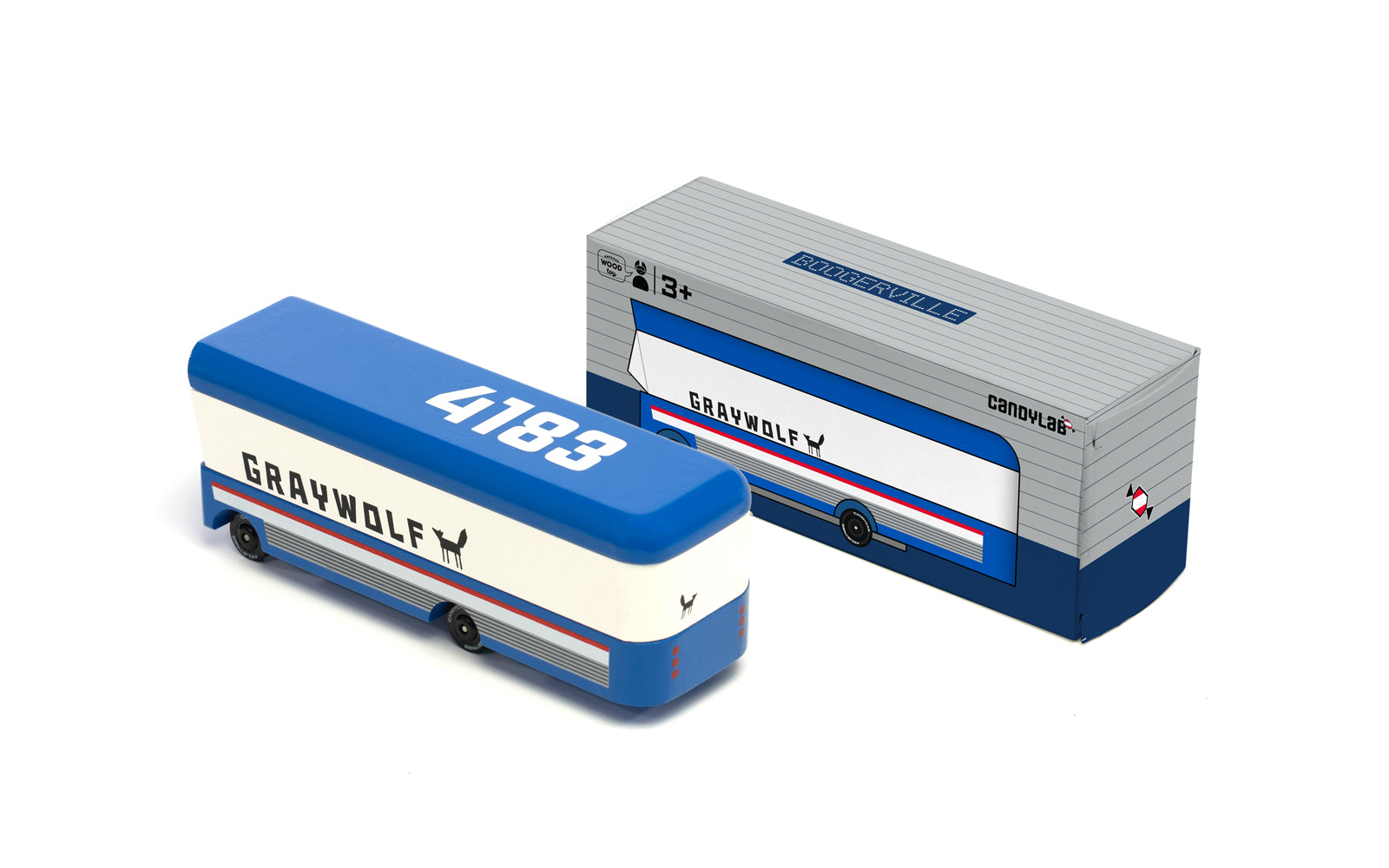 Graywolf Bus
Need to escape the city on a budget? Well, the Gray Wolf Bus will definitely get you there. You might not have much leg room or fresh air during your journey, but you'll get to enjoy some gorgeous views on the way. Once you get to Boogerville, you'll be glad to be away from the hustle and bustle.
Solid Beech Wood, water-based paint and clear urethane coat.  ABS plastic rims, with plastic tires. Safety tested according to US CPSIA and European, Australian and New Zealand regulations. Not for children under 3 years of age. 
Shipping via USPS or FedEx depending on weight and country.

International fees apply.

See our shipping page for additional information.
Dimensions: 5.3" L x 1.6" W x 1.8" H (13.5cm L x 4.1cm W x 4.6cm H)

Weight: 8.2oz / 232g

Packaging: 5.5" L x 1.7" W x 2.2" H (14cm L x 5.7cm W x 4.7cm H)