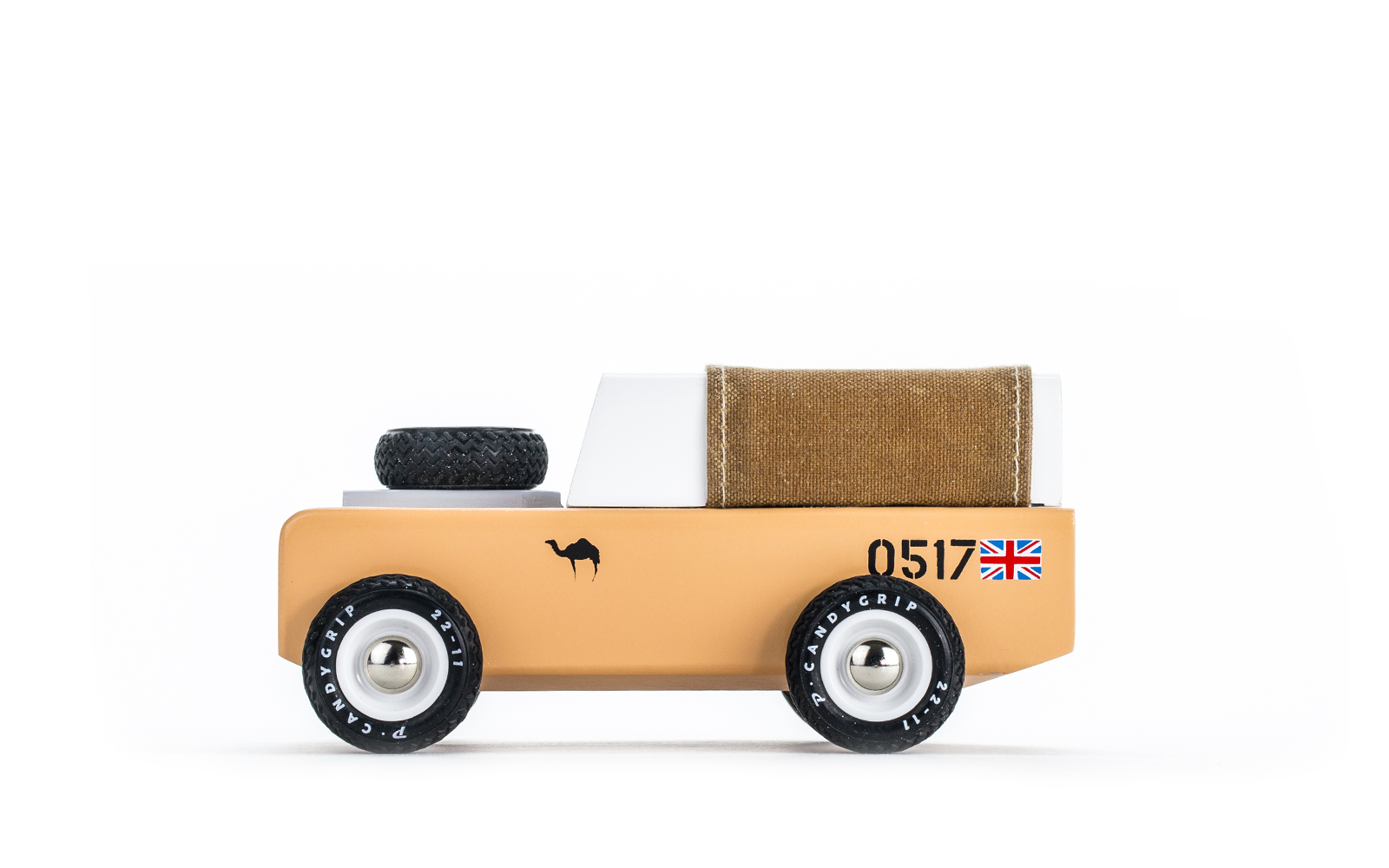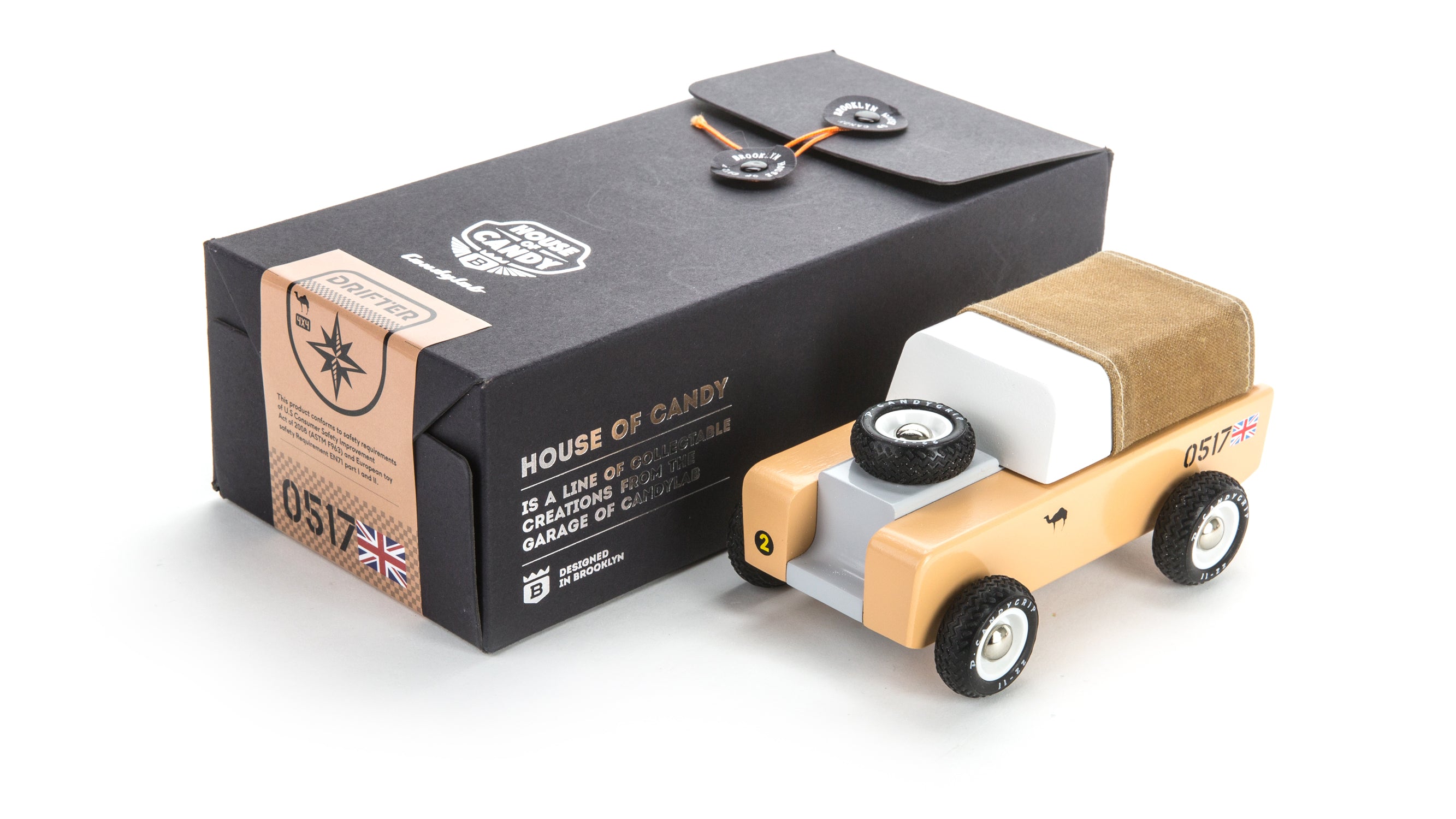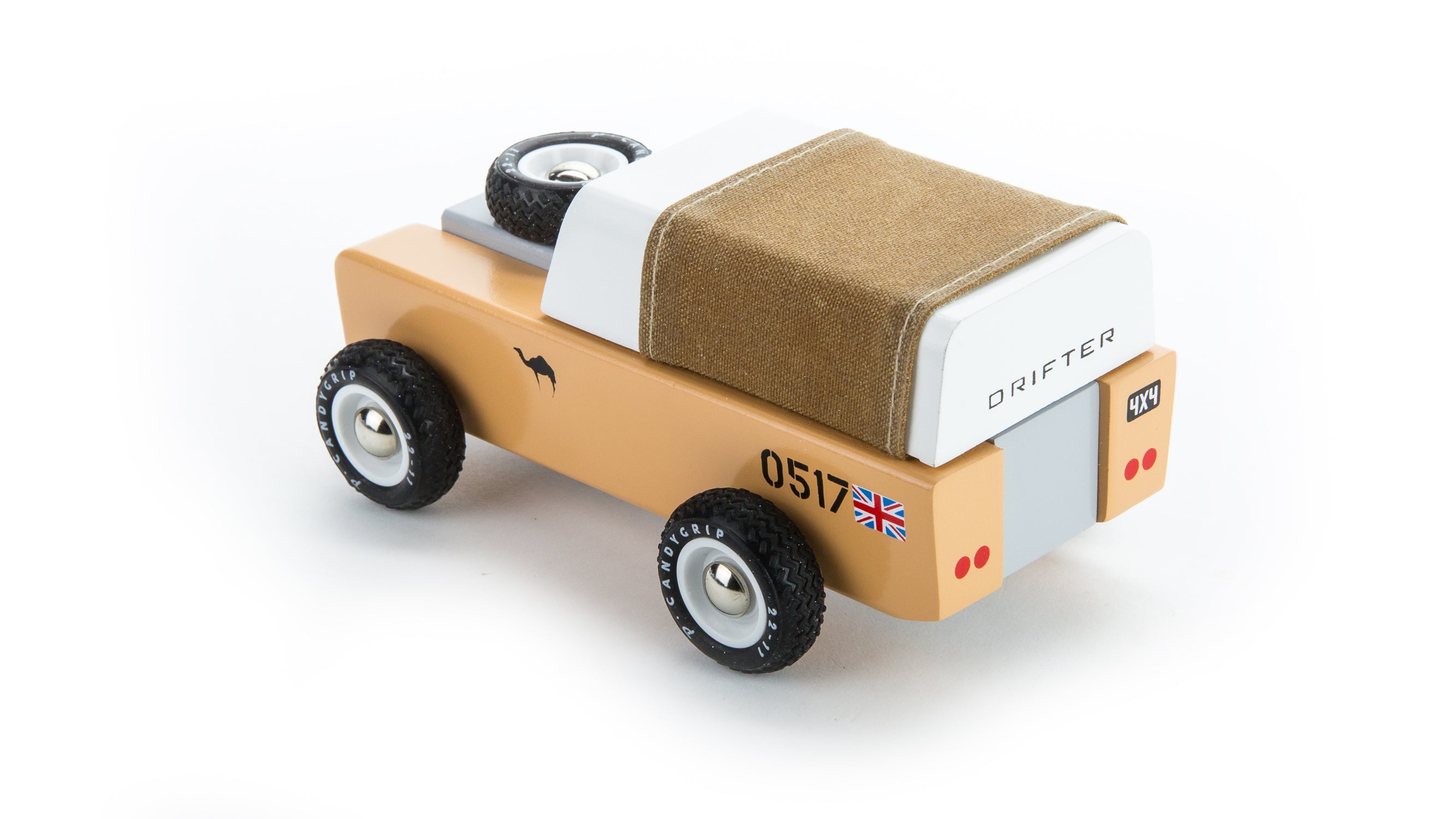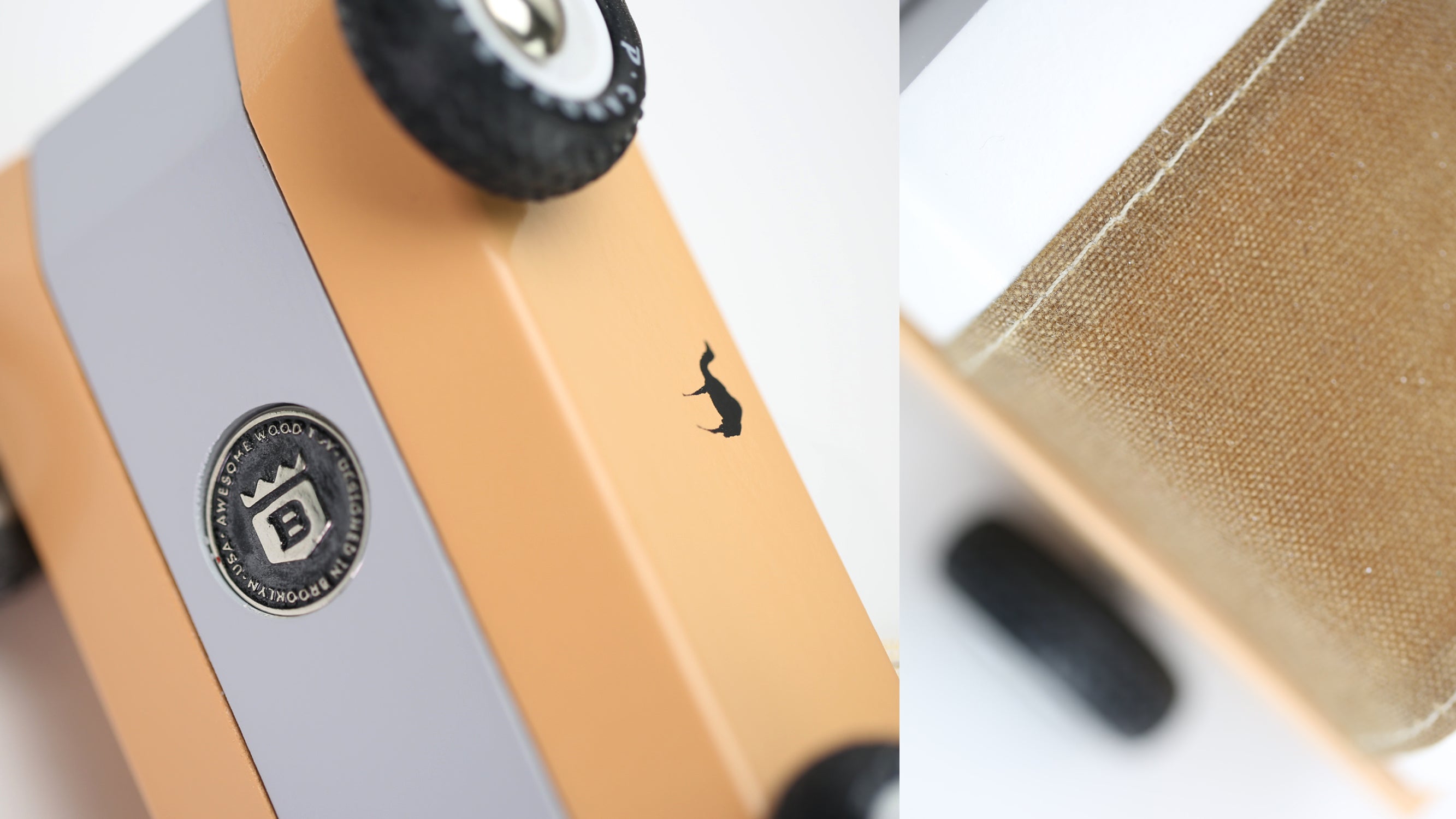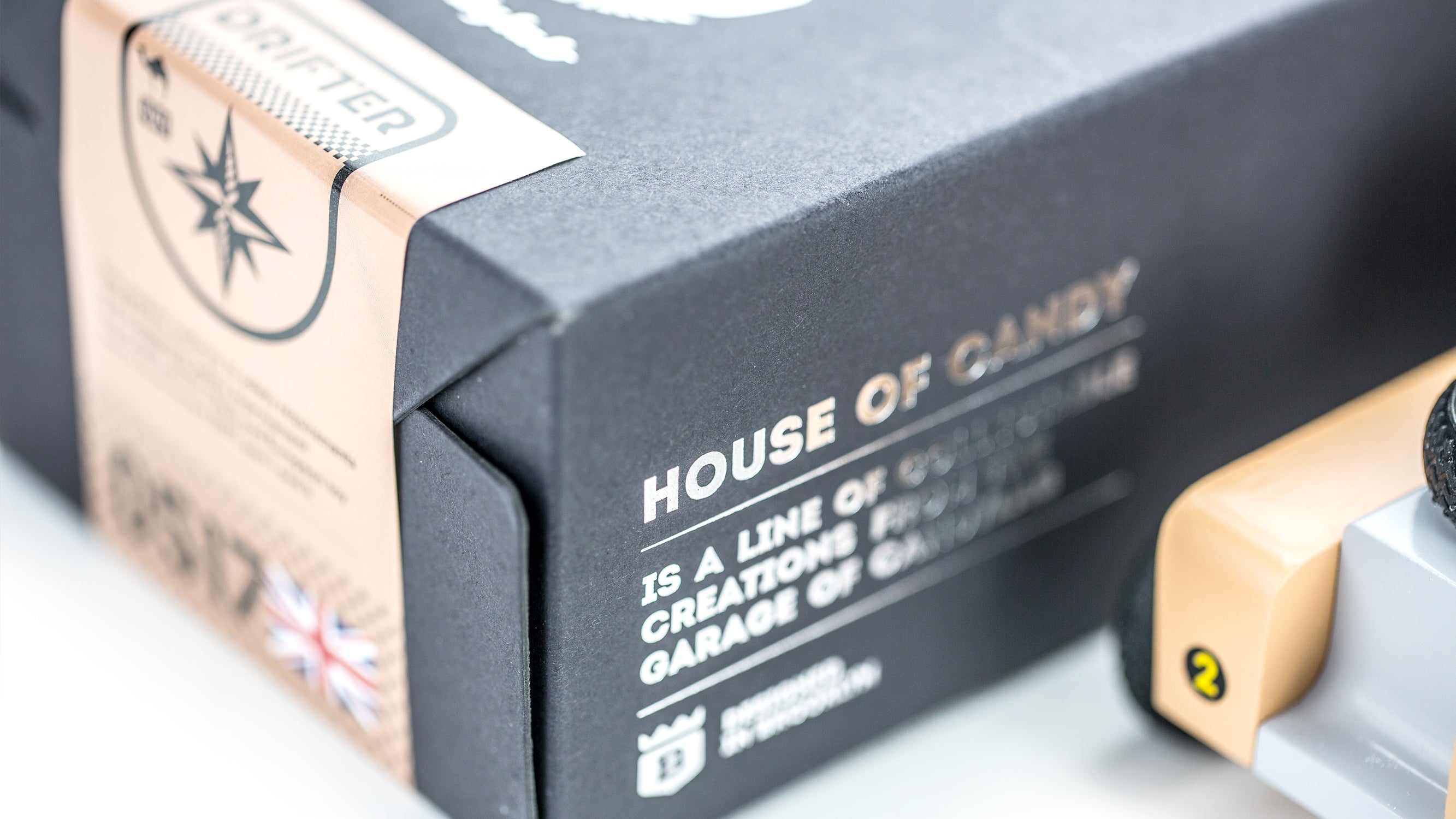 Drifter Sahara - Brown Canvas
DISCONTINUED: Our all-new, House of Candy Drifter Sahara. A unique and perfectly engineered modern vintage toy with a top covered in US-sourced, caramel-colored, actual waxed canvas. It has a hidden magnet embedded in the rooftop for matching with separate accessories, and supremely precision-crafted woodwork - all lovingly packed in an old school, string tie-down collector's box with silver embossed foil.
Shipping via USPS or FedEx depending on weight and country.

International fees apply.

See our shipping page for additional information.