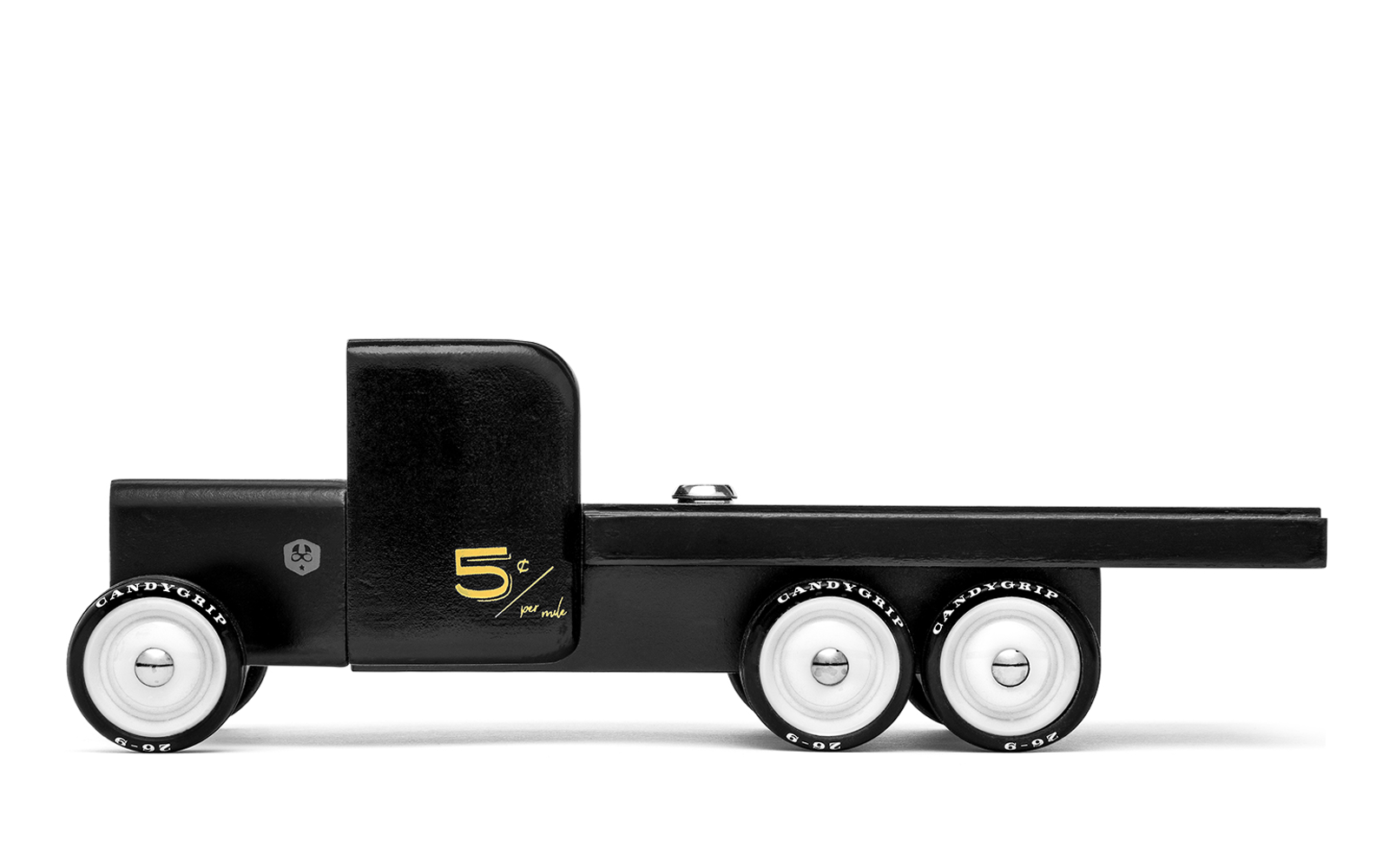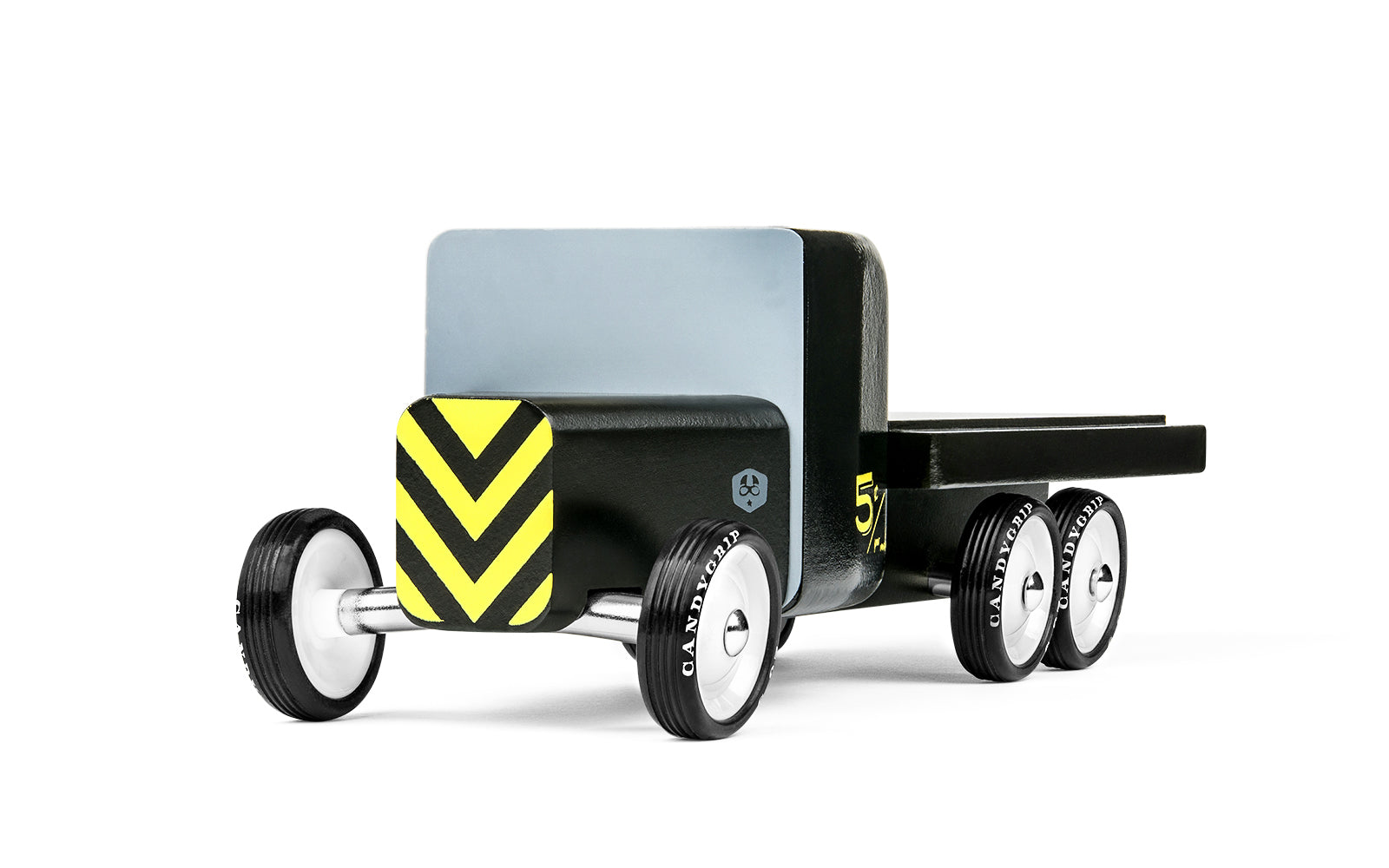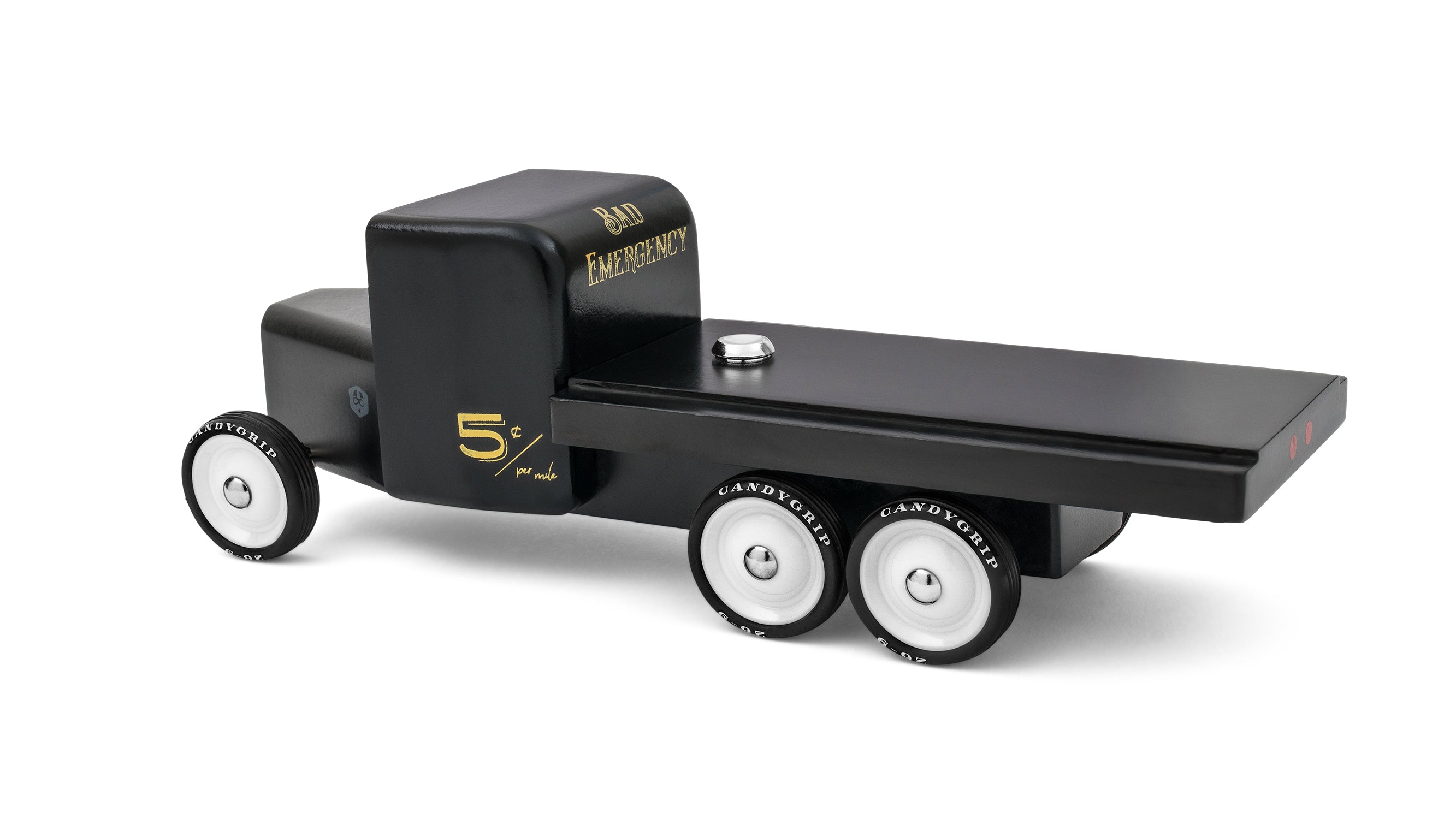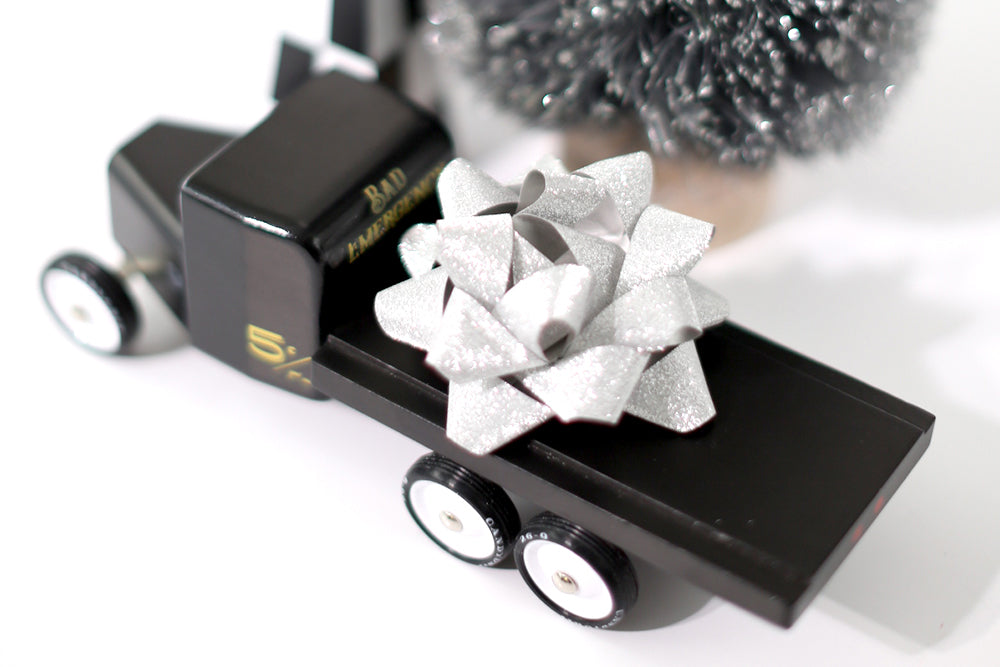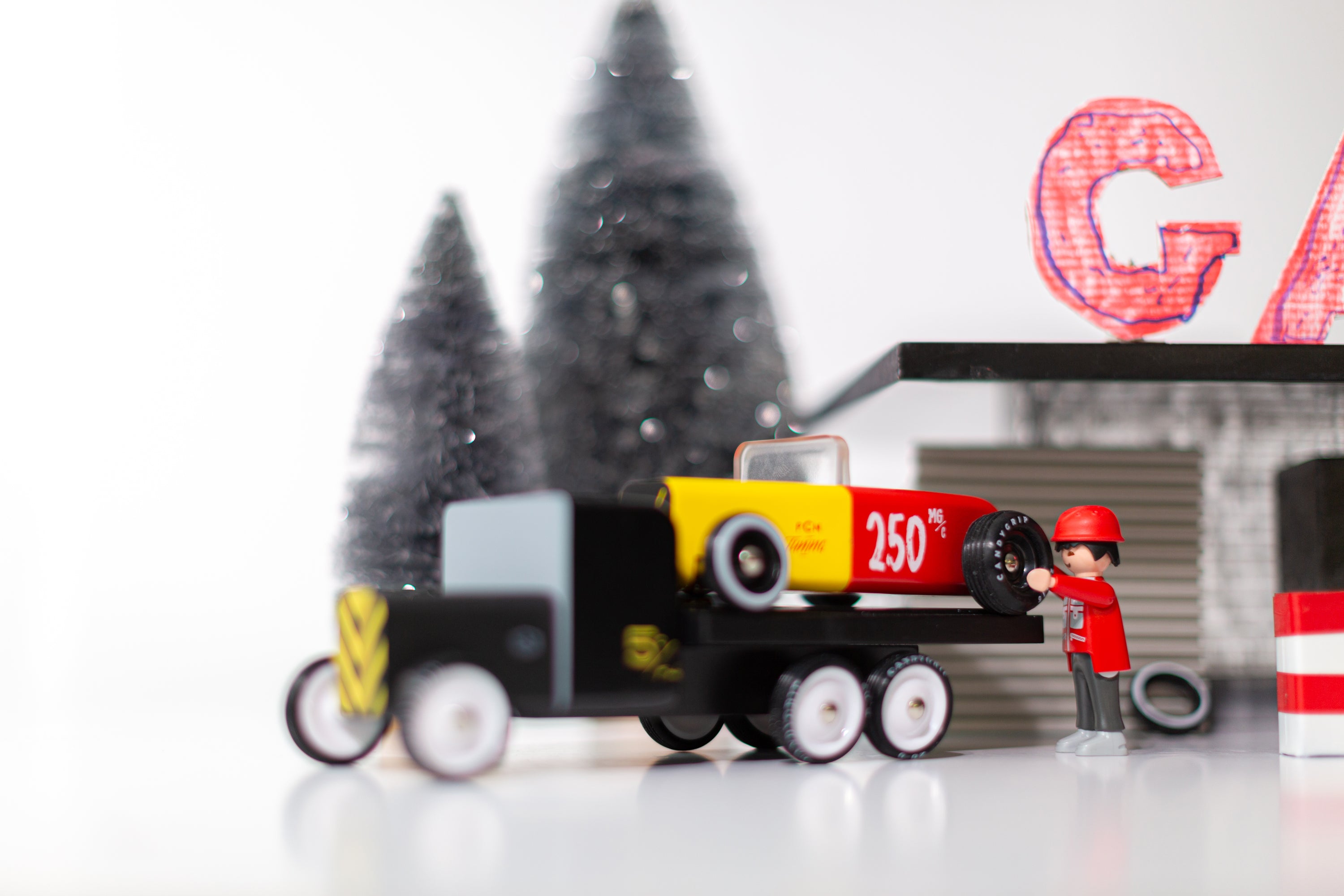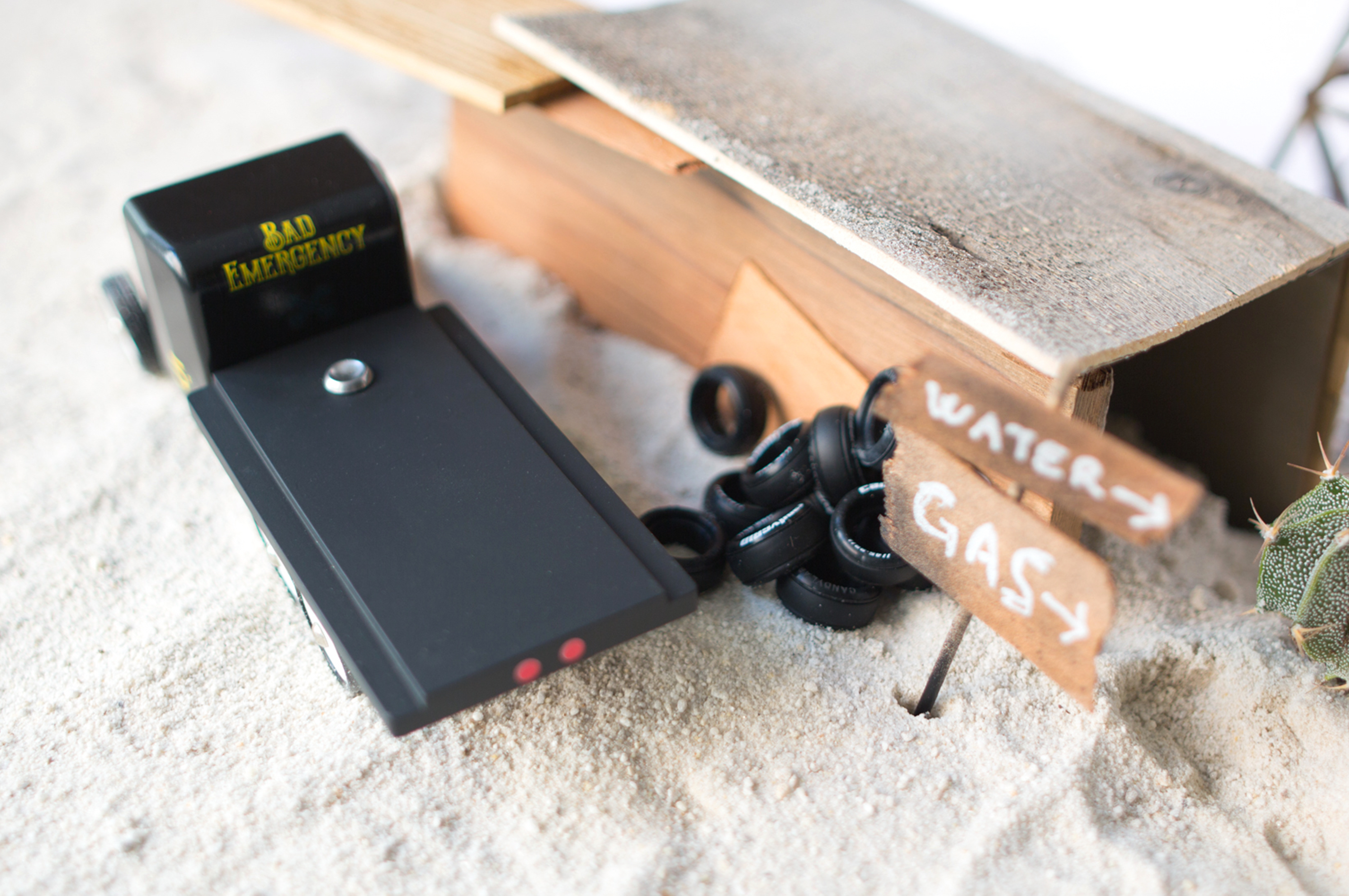 Bad Emergency
This is inspired by the American workhorse of the entire country during the late '20s and '30s, the hugely successful Ford Model AA, itself a variation of the iconic Model A. Magnetizes and is compatible with the Penicillin & Sheriff.

The toy itself has the yellow and black herringbone pattern on the front radiator, a long bed to haul other toys, and a magnet "hitch" making sure the towed cars stay in place.
Shipping via USPS or FedEx depending on weight and country.

International fees apply.

See our shipping page for additional information.