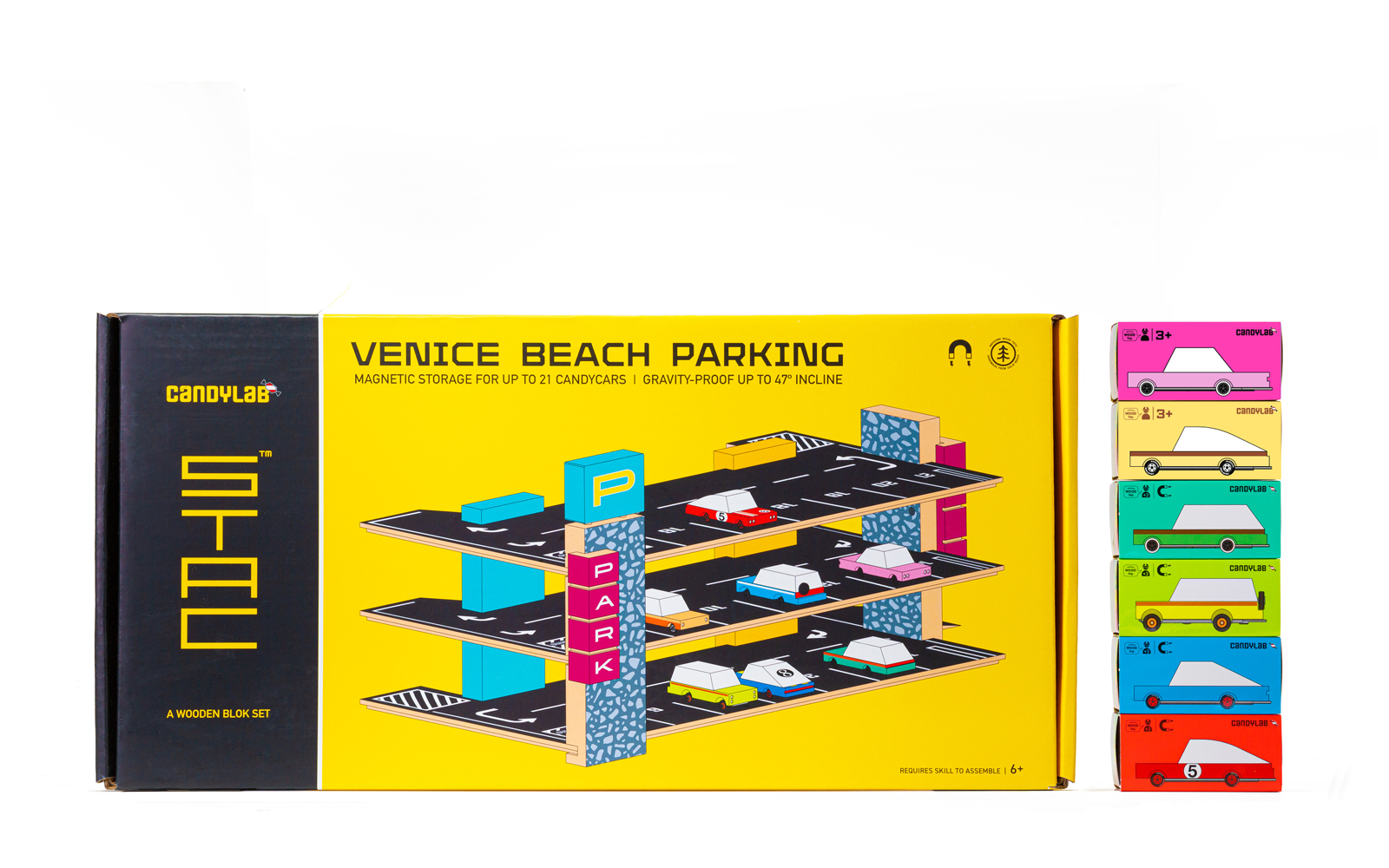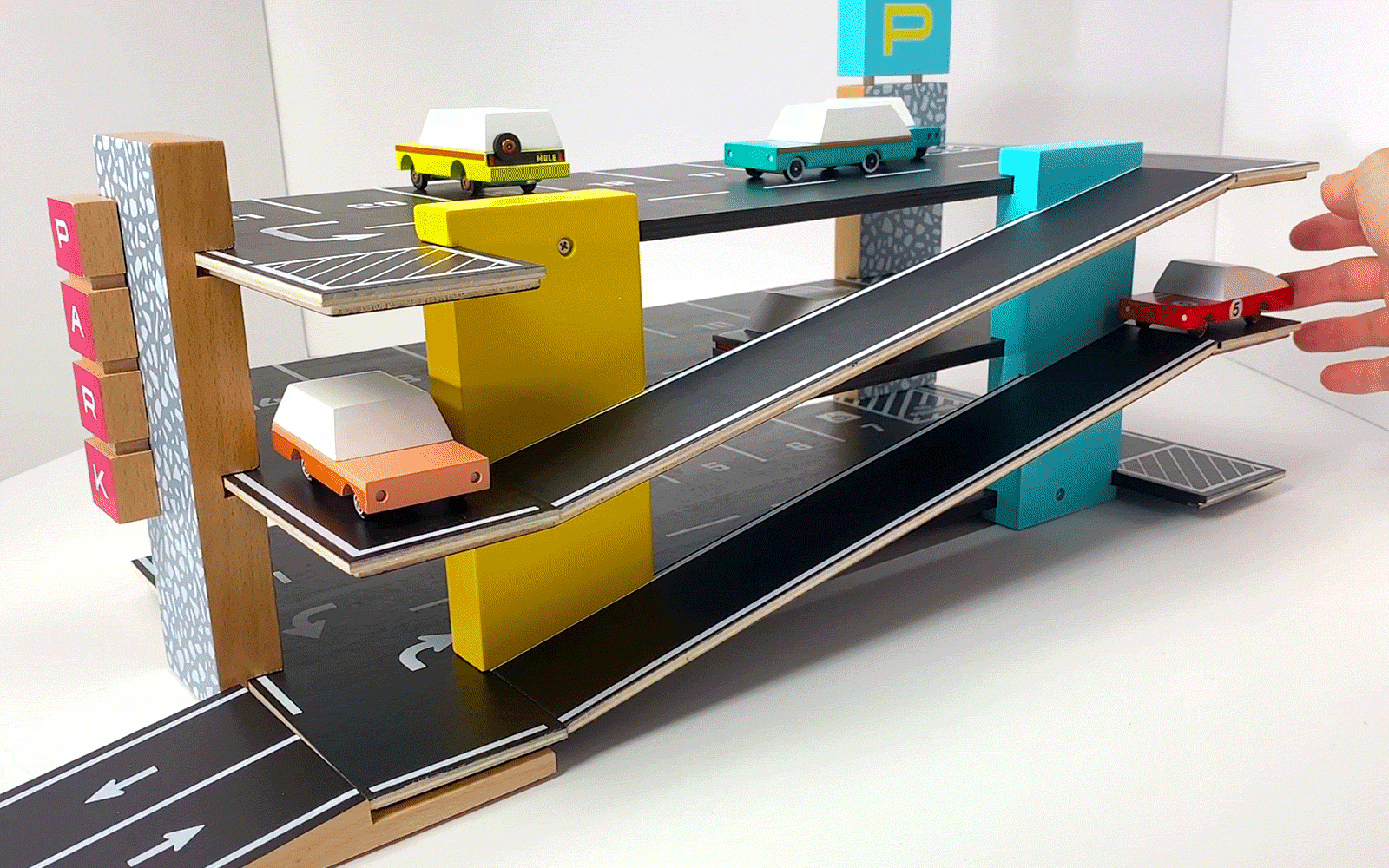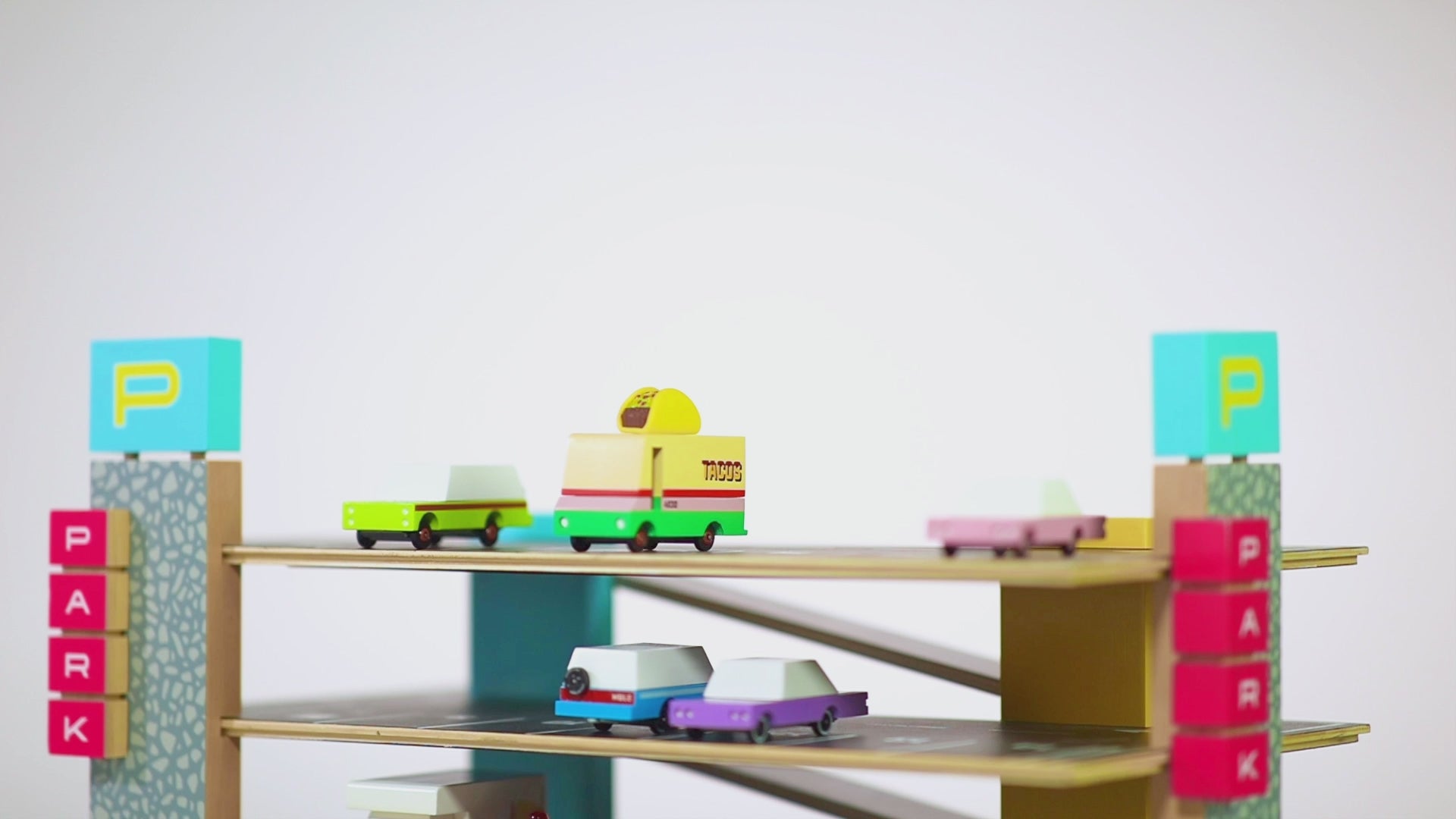 Parking Garage Combo
Watch the assembly tutorial here: Building Instructions

Our Parking Garage Combo includes six of our best cars: Red Racer #5, Blue Racer #8, Everglade Mule, Teal Wagon, Pink Sedan, and B.Nana.

This fully functional solid beech wood garage comes with 17 parking spots that magnetically hold your cars. The best part? They Stick to their own spot, are neatly aligned, and will stay put when the building is being moved.

Scaled to work with our CANDYCAR® line. A step-by-step manual is also included to help with setup. Tools are required. Assembly time is roughly 10 - 15 minutes.
Solid Beech Wood, water-based paint and clear urethane coat.  ABS plastic rims, with plastic tires. Safety tested according to US CPSIA and European, Australian and New Zealand regulations. Not for children under 3 years of age. 
Shipping via USPS or FedEx depending on weight and country.

International fees apply.

See our shipping page for additional information.
Dimensions: 24" x 10.25" x 10.25" (61cm x 26cm x 26cm)

Weight: 7.75 lbs

Packaging: 22" x 10.75" x 2.75" (23cm x 11cm x 7cm)