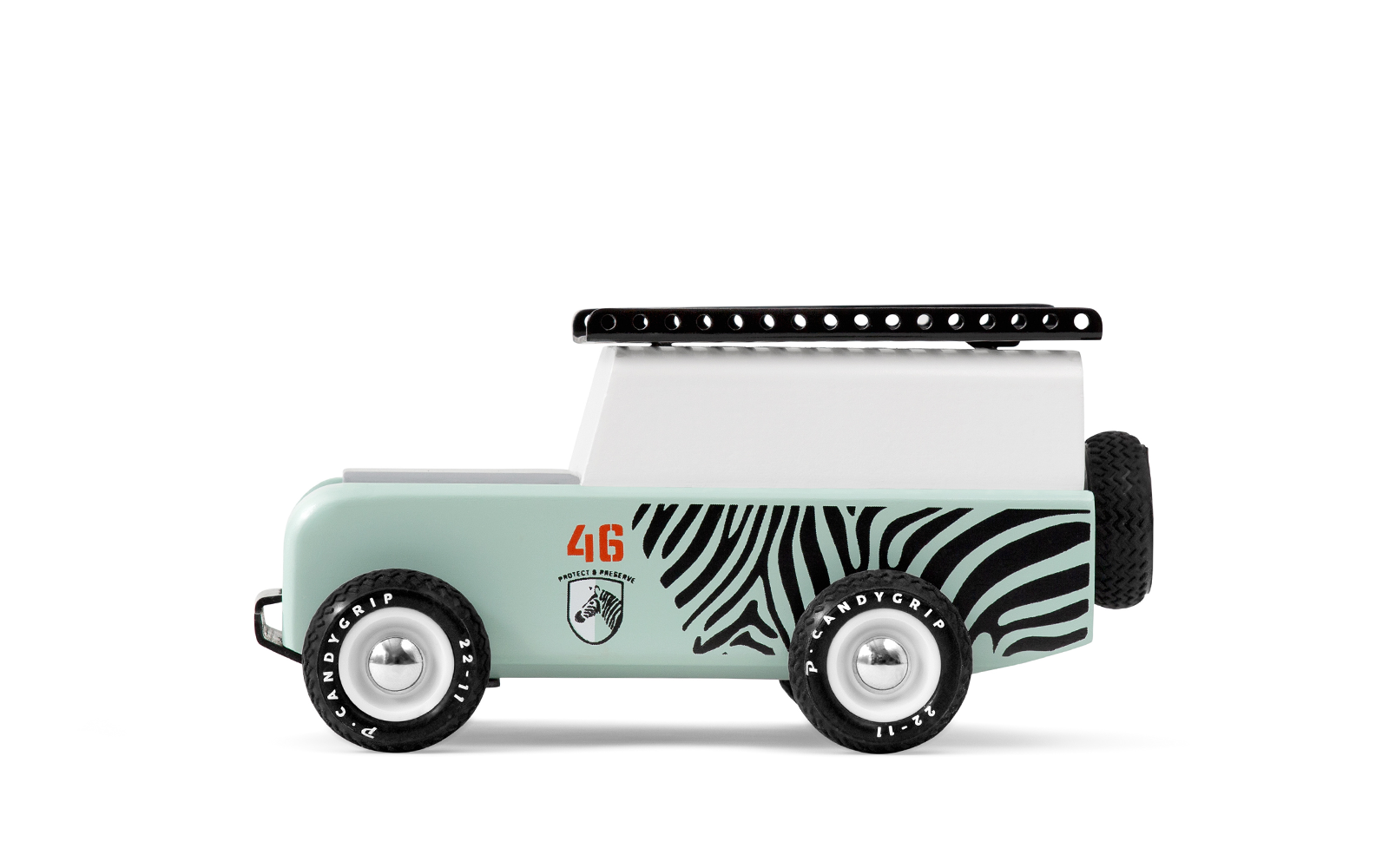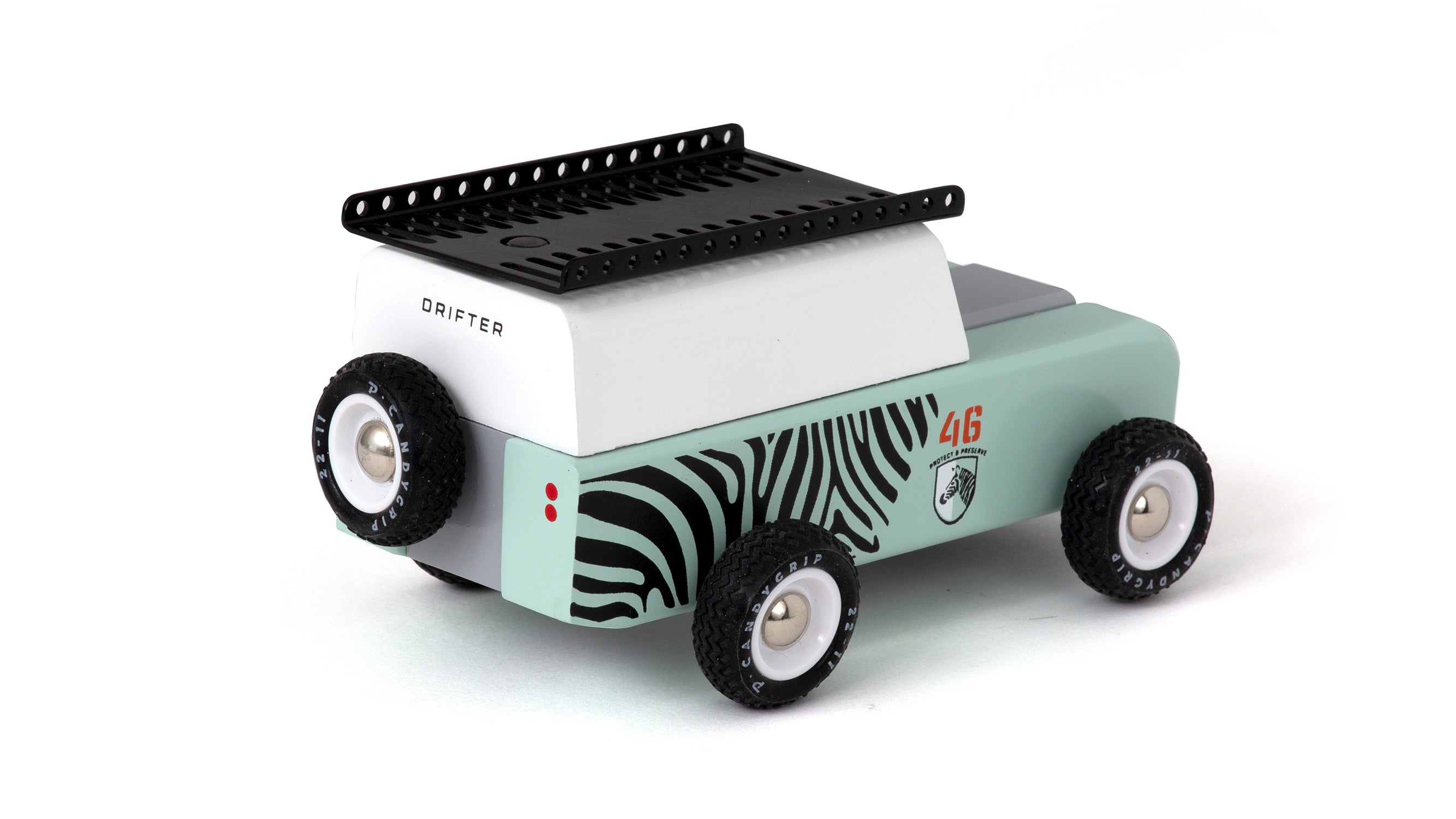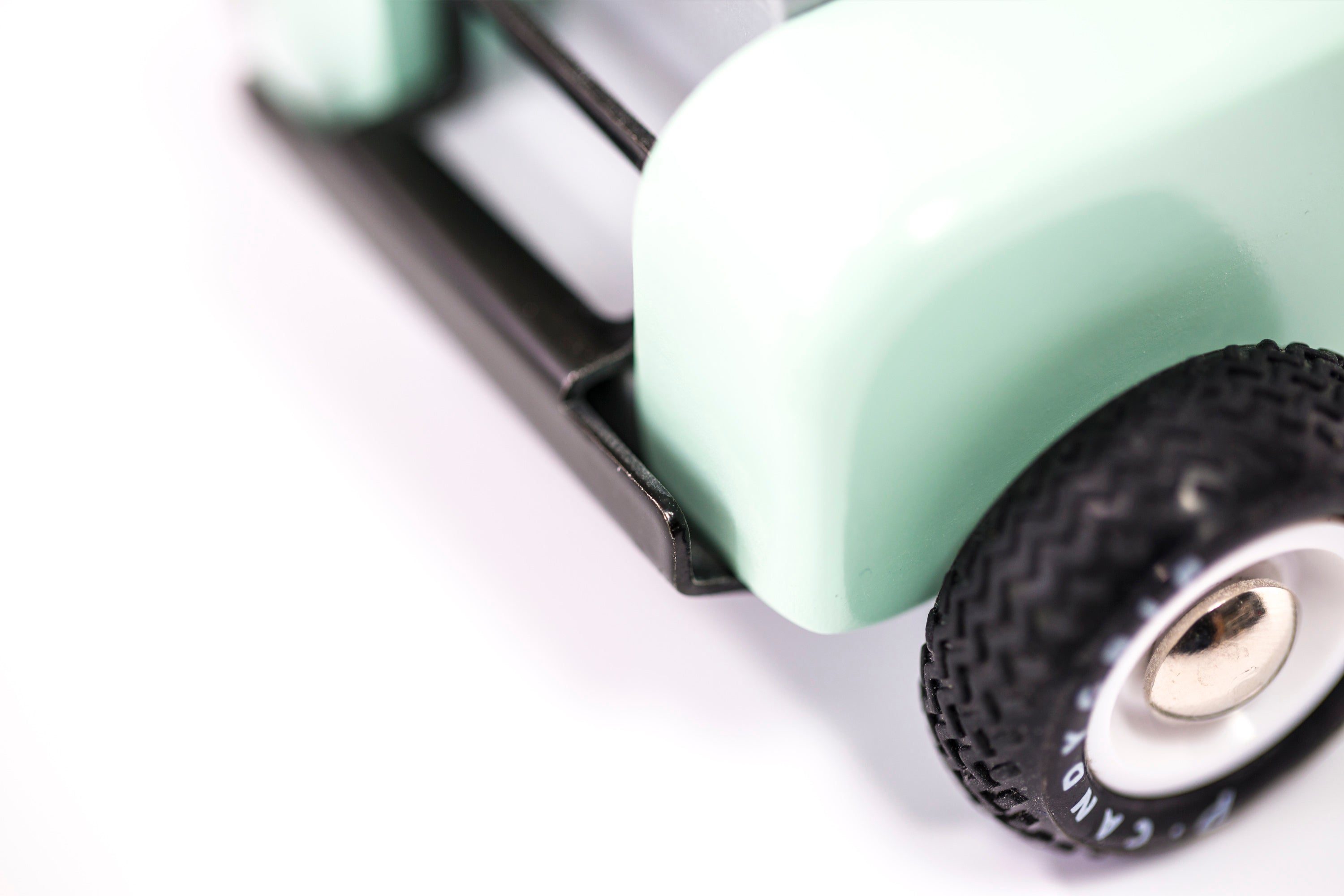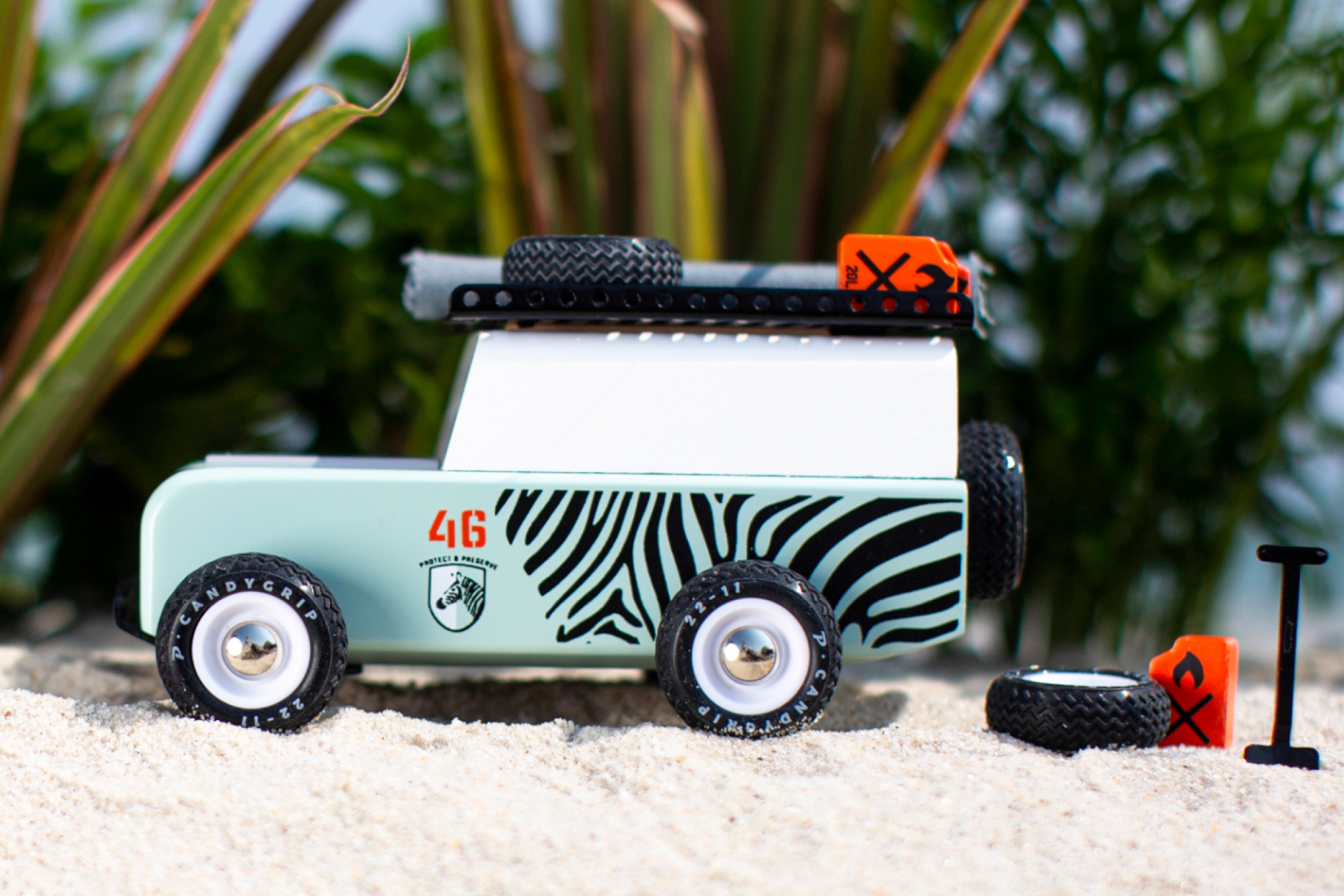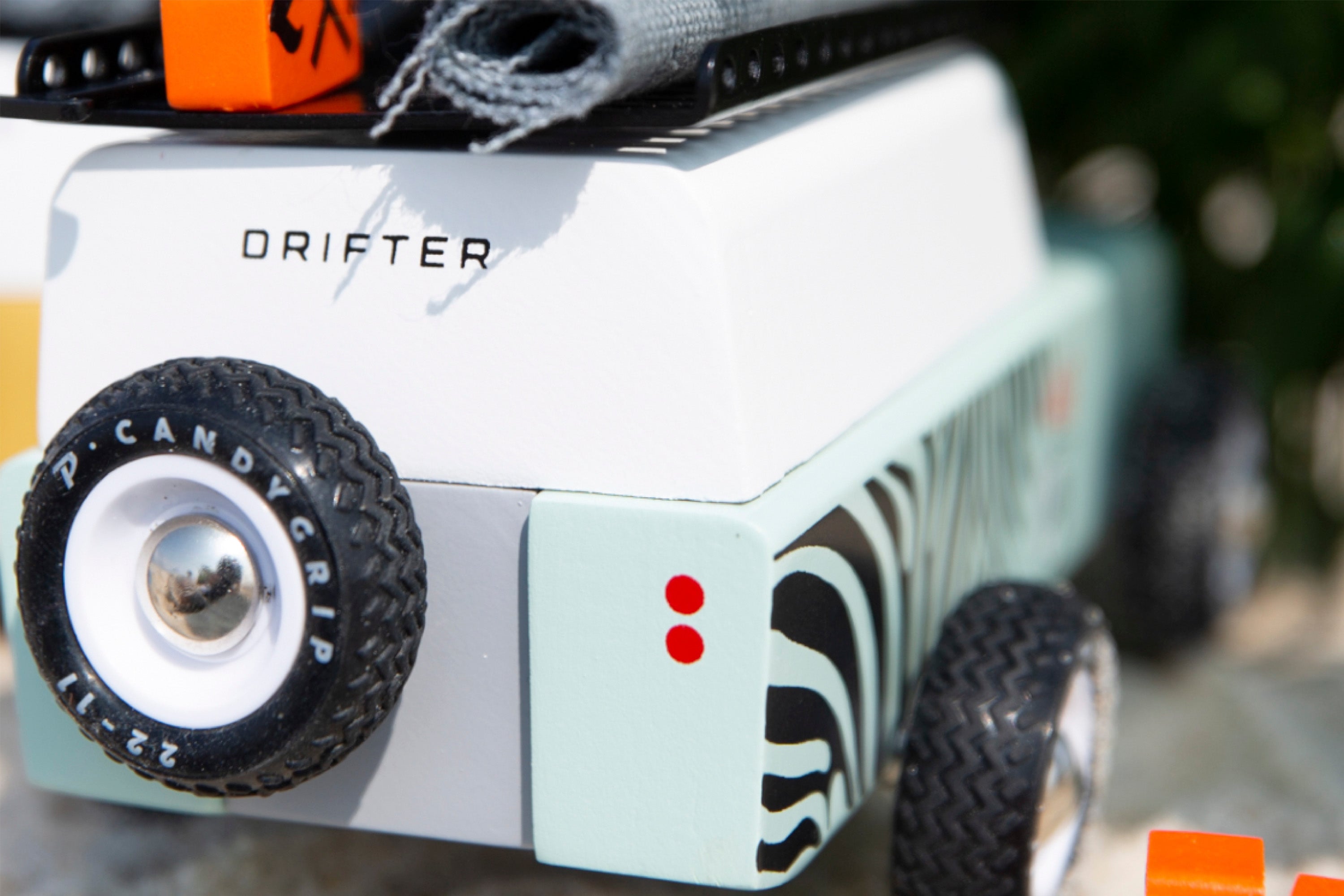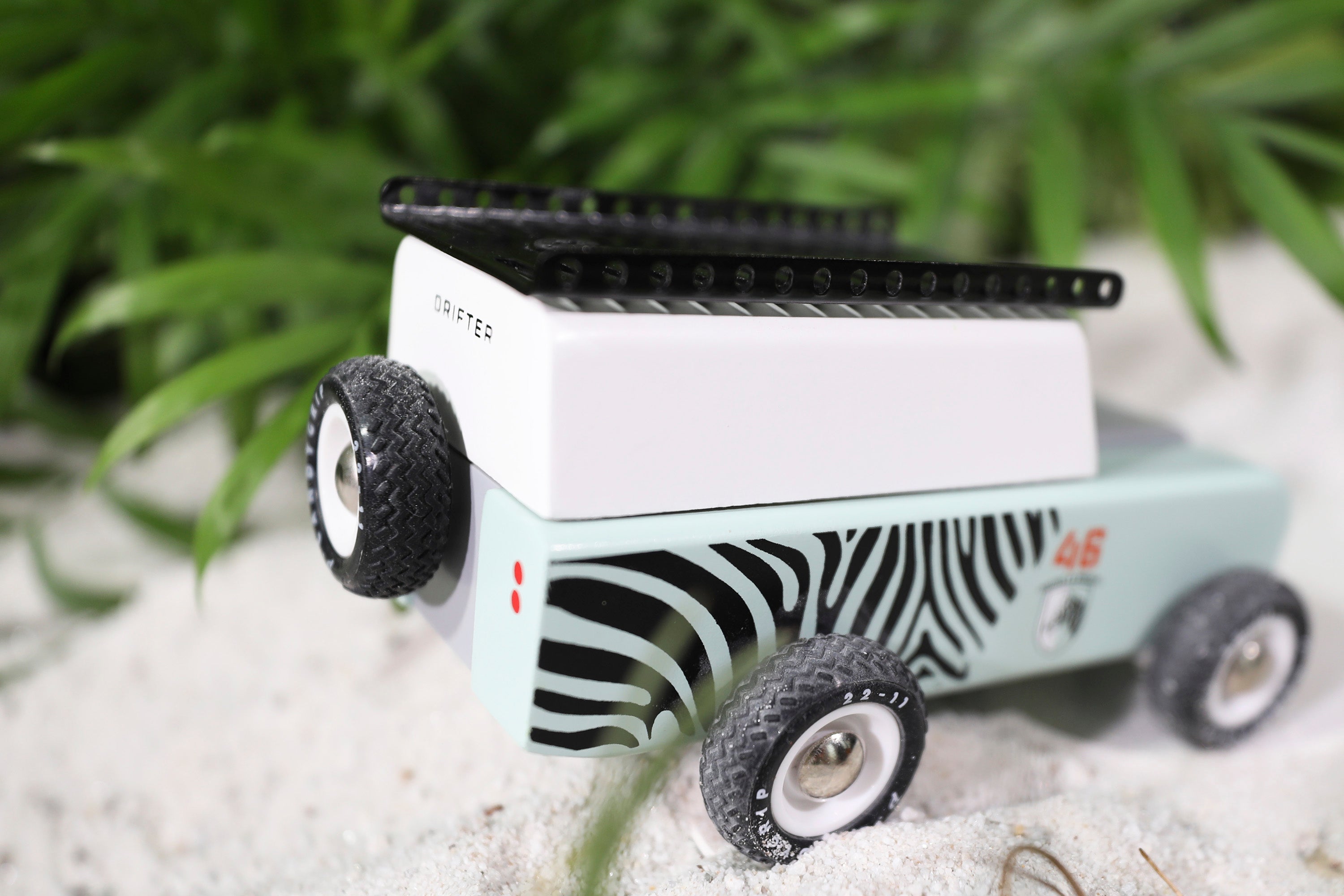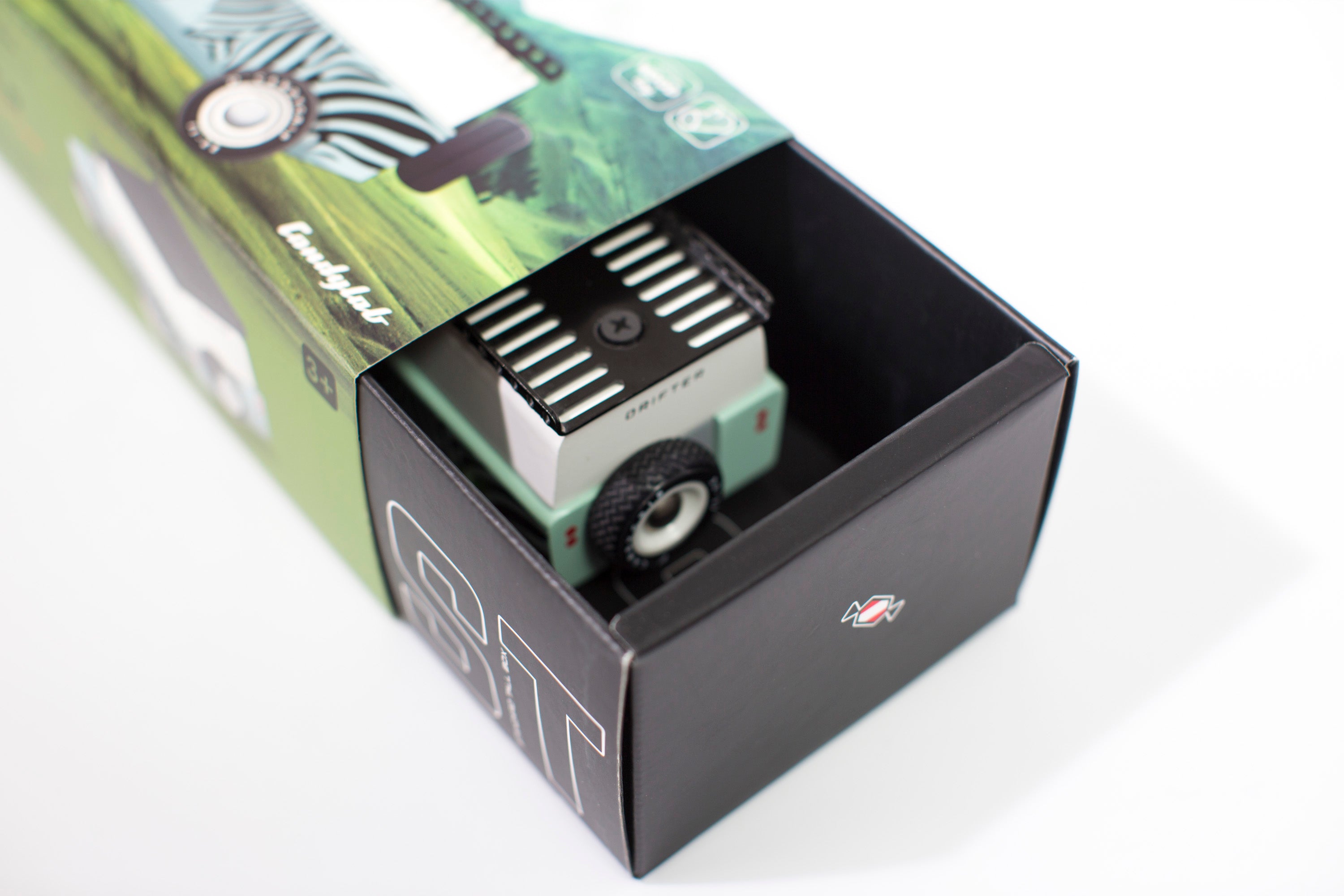 Drifter Zebra
THE PERFECT BALANCE BETWEEN POWER AND CLASS:  Pack your bags, we're going on an adventure! The Zebra brings a new level of detail to the House of Candy collection. Mixing hard and soft materials, from the matte black bull bar and roof rack to the food-grade rubber tires, the Zebra embodies the diversity within the Drifter range. It may look like a piece of art, but this truck isn't afraid to get its treads dirty. ** Does not include accessories. 

Keywords: Drifter, Drifter Zebra, zebra, Zebra, drifter, drifter zebra, drifters, Drifters, 
Solid Beech Wood, water-based paint and clear urethane coat. White ABS plastic rims, with real food-grade rubber tires. Safety tested according to US CPSIA and European, Australian and New Zealand regulations. Some toys may contain embedded magnets.
Shipping via USPS or FedEx depending on weight and country.

International fees apply.

See our shipping page for additional information.
Dimensions: 6.5" L x 3.7" W x 3.3" H (16.5cm L x 9.3cm W x 8.1cm H)

Weight: 1.4lbs / 635g

Packaging: 9.2" L x 4.5" W x 3.3" H (23.5cm L x 11.4cm W x 8.3cm H)